KKW Fragrance Will Probably Sell Out, So Here's What You Need To Know About The Restock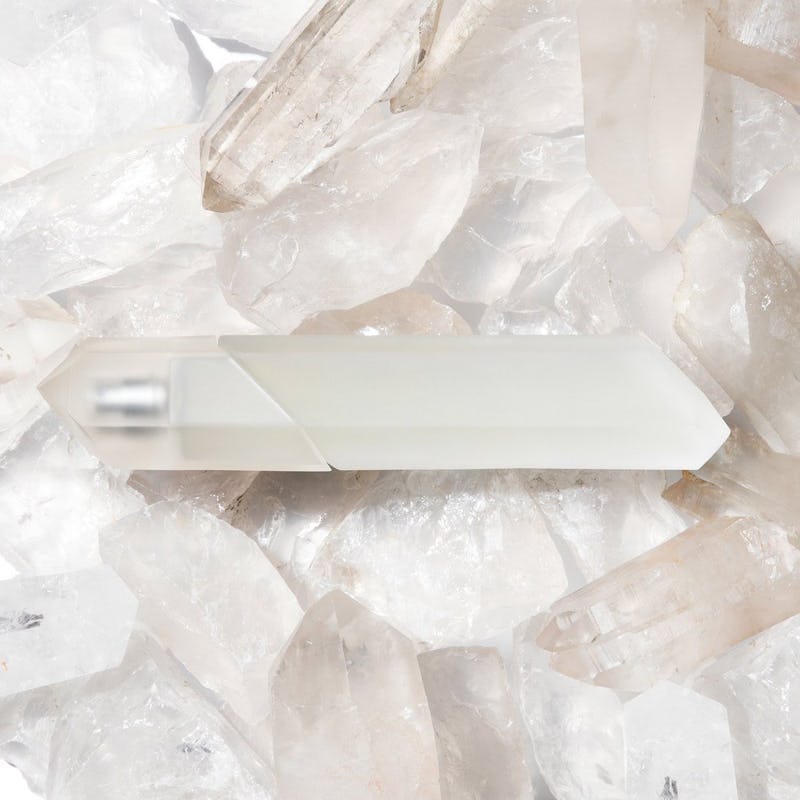 Courtesy KKW Beauty
Kim Kardashian West made her entree into the fragrance world on Nov. 15 with KKW Beauty, a three-scent collection of perfumes, housed in crystalline bottles that are sure to make the rounds on everyone's Instagram pages. If you're a hardcore KKW fan (and also a major fan of gardenia, but more on that later), you're going to want to act fast: According to Women's Wear Daily, once the first run of product is gone, KKW Fragrance will not be restocked.
The three KKW eau du perfums are all based on Kardashian West's favorite flower. She says that her late father, Robert Kardashian, once returned from a business trip in New York City with a bottle of gardenia perfume. The Kardashian patriarch passed in 2003, and gardenia has remained close to the star's heart. The fragrance collection — particularly the packaging — also takes its inspiration from the crystals that Kardashian West says she used to heal herself after the armed robbery she survived in 2016: She said she received healing crystals as gifts from many of her friends after the attack.
Each of the fragrances is firmly rooted in a gardenia base, but all are markedly different. Crystal Gardenia is the collection's signature fragrance, and features top notes of light and airy water lily. Crystal Gardenia Citrus is laced with orange oil, and Crystal Gardenia Oud boasts bergamot and lavender. Kardashian West has said the collection is all about "calm and healing," two words that have been a huge part of her life since the trauma she experienced in 2016.
Perhaps surprisingly to some, the fragrances are priced affordably: The 30 ml. bottle is $35, and the 75 ml. bottle comes in at $60. These reasonable price points, combined with the popularity of KKW Beauty's cosmetic launches, create the natural expectation that the fragrances will eventually sell out — particularly when you add in the fact that only 300,000 were produced.
According to WWD, Kardashian West has no plans to restock the limited edition fragrances.
"The limited-edition fragrances are first come, first serve, which means once they're gone, that's it," WWD reports. "Kardashian has no plans of replenishing stock once the collection sells through."
If you're dying to get your hands on a bottle and you miss this launch, you don't have to completely freak out: WWD reported that there are plans to release a second trio of scents in February 2018, just in time for Valentine's Day.