MAC Will Be Sold At Ulta Stores & Online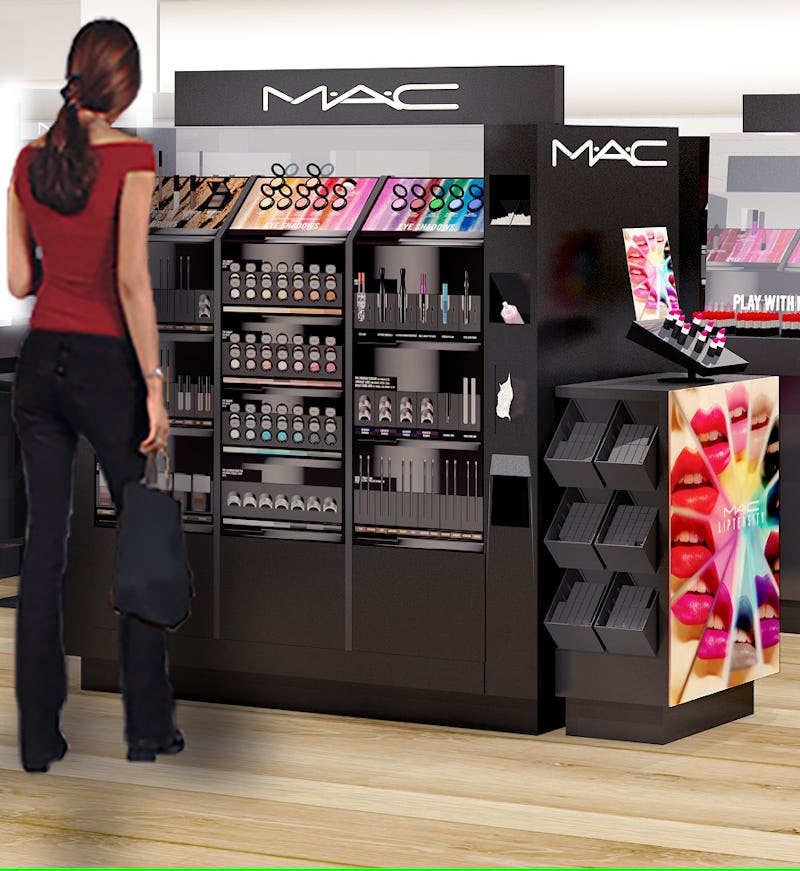 It's the Ulta-mate MAC mashup. Currently, MAC products are sold at MAC counters in department stores in malls, as well as at standalone MAC boutiques, which are also tucked in malls and situated in major metropolises. That's changing, as MAC Cosmetics is coming to Ulta this spring.
Still with me? Or did this monstrously awesome news cause you to lose your you-know-what?
Click Here To Shop The M.A.C. Collection This April
Now that you've recovered, let's get to the nitty gritty and nitty pretty. Will MAC Cosmetics items be available at Ulta stores or solely via the Ulta site?
According to Women's Wear Daily, MAC products will be available at both sales platforms. Select products will be made available on the Ulta site as soon as May. The brand expects to enter approximately 25 Ulta locations by mid-June. MAC will be sold in over 100 Ulta retail stores by the end of 2017.
Insanely amazing news, right? MAC is my fave brand but I can't always hit the mall to stock up or grab a new, highly coveted product. I love that I will be able to cruise over to an Ulta in a strip mall while out and about running errands and include MAC in my haul.
Who else is stoked?
Click Here To Shop The M.A.C. Collection This April
So why is MAC branching out and partnering with Ulta in the retail space? Well, WWD reports that it make sense, since Ulta boutiques are not located in malls. MAC occupies plenty of mall real estate already and the brand aims to connect with a wider customer base that shops outside of malls. Since malls have been experiencing sluggish sales, this is a brilliant biz move for the edgy brand.
It's also a win-win for the "masstige" Ulta, which stocks both luxury and drugstore brands under the same roof. Ulta is a legit onestop and adding MAC to its prestige portfolio increases its perception and profile. Ulta customers have also been asking the company to sell MAC. There you have it!
Click Here To Shop The M.A.C. Collection This April
The Studio Fix Fluid and Powder Foundation, as well as lipstick, Lipglass, Liptensity and Retro Matte, are just some of the MAC items that will take up space on Ulta shelves.
This is such a rad mashup.
Images: MAC Cosmetics/Instagram (2); Ulta/Instagram (1); Courtesy of MAC (1)