'Mariah's World' Season 2 Is Up In The Air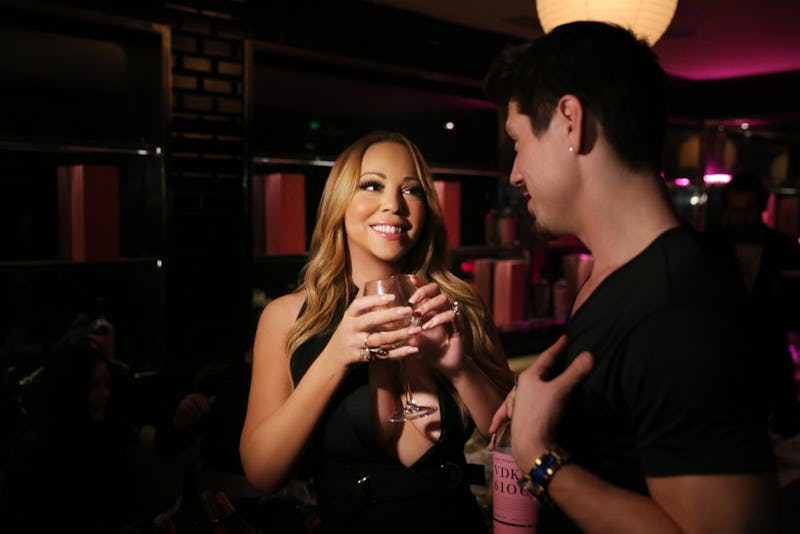 Roger Do Minh/E! Entertainment
After just an eight-episode debut season, Mariah's World is coming to an end, at least for now. Let's hope the finale reveals what happened when Mariah and Tanaka shared that kiss. And if you're wondering about the show's future, a Season 2 of Mariah's World is no sure thing, but it's definitely possible — just don't expect the production schedule to be on time when the star herself can barely manage to make it to her concerts. E! has neither confirmed or denied that the series will be back, nor has Mariah offered a word about a possible timeline for a new season. But that's part of what makes Mariah such a true diva; she can't be held to the production schedule of your typical reality show.
The rest of the show isn't typical, either, so that shouldn't be much of a problem. And honestly, when given the option of either more Mariah's World or whatever has Mariah Carey's attention right now, I'd definitely go for the latter. According to Mariah's manager, Stella Bulochnikov, in an interview with Entertainment Tonight, there's plenty more Mariah heading to our screens in the future. When asked directly about Mariah's World Season 2, Stella neither confirmed nor denied that more will be on its way, but she did offer some more emphatic answers on some other options — and they all sound amazing.
According to Stella, who does seem to have a close relationship with the diva on Mariah's World, the two are collaborating on a "secret" project — a scripted drama about Mariah's early days that would cast a young actress to play her. Will the young Mariah need to be able to sing in eight octaves, or will lip-synching be acceptable? Will the real Mariah be able to stop herself from playing at least three different side characters? Will the series include Glitter? This could be even better than watching Mariah recount what happened on the tour bus while lounging in lingerie.
Stella also confirmed that Carey will direct in two more Hallmark Original Movies, after her first effort, A Christmas Melody, premiered in 2016. She's the reigning queen of the Christmas season, and I think she has an iconic cheesy TV movie in her as well as a great reality show.
So while Mariah's World Season 2 is up in the air, it seems clear that one of the last great pop divas, Mariah Carey, has no plans to cede the spotlight anytime soon whether the show returns next year, in five years, or comes to an early end.