Meghan Markle Just Might Attend Pippa's Wedding Ceremony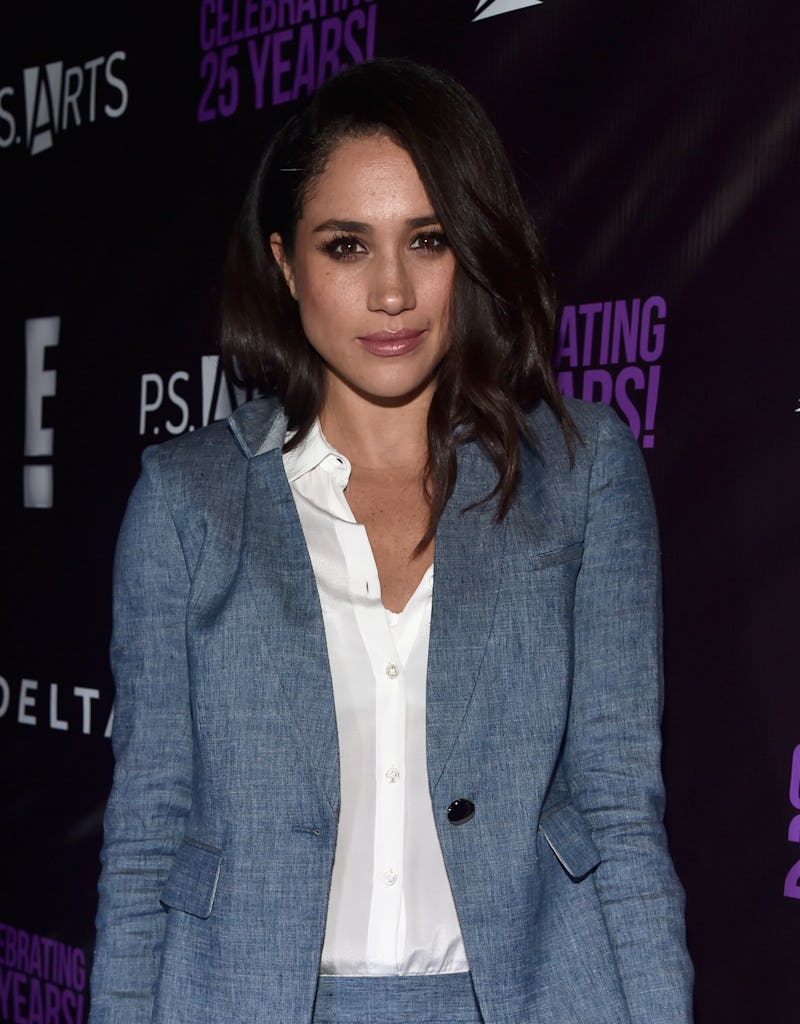 Alberto E. Rodriguez/Getty Images Entertainment/Getty Images
Saturday, May 20 is the wedding of Pippa Middleton and James Matthews. However, many people are more concerned with another royal couple. Obviously, I'm talking about Meghan Markle and Prince Harry. So let me just ask the question any royal watcher wants to know: Will Meghan Markle be at Pippa Middleton's wedding ceremony? According to The Telegraph, yes, the Suits actor will be in attendance at the actual wedding and not just the reception, as previously reported. Bustle reached out to Markle's rep for comment on the wedding, but did not receive a response.
It was originally rumored that Middleton was following a "no ring, no bring" policy. That meant only married or engaged couples could attend the ceremony. This was reportedly in attempt to limit the guest list and to keep things intimate. However, now sources have told The Daily Telegraph that despite Markle and Harry only being girlfriend and boyfriend, she is allowed to watch Kate Middleton's younger sister say "I do" to Matthews.
Nothing has been confirmed or denied regarding Markle's attendance at both the ceremony and reception, but E! News reported Wednesday that the 35-year-old flew into London Tuesday. Apparently, she went straight from the airport to Kensington Palace. Now if that means she'll be Harry's date at both the ceremony and the reception, well, we'll have to find out on Saturday.
Before The Telegraph reported Markle would attend the ceremony, People spoke with Myka Meier, founder and director of Beaumont Etiquette, who said there could be another reason Markle reportedly wasn't invited to the church part of the wedding. "I would not be surprised if Prince Harry was not given a plus one, as the wedding guest list would have most likely been made in fall of last year when Prince Harry's relationship with Meghan was not as public."
Seeing as the wedding is right around the corner, you'll know soon enough if Markle really does go to the ceremony.