If Rachel Moves To Miami After 'Bach,' Here's What Could Happen To Her Career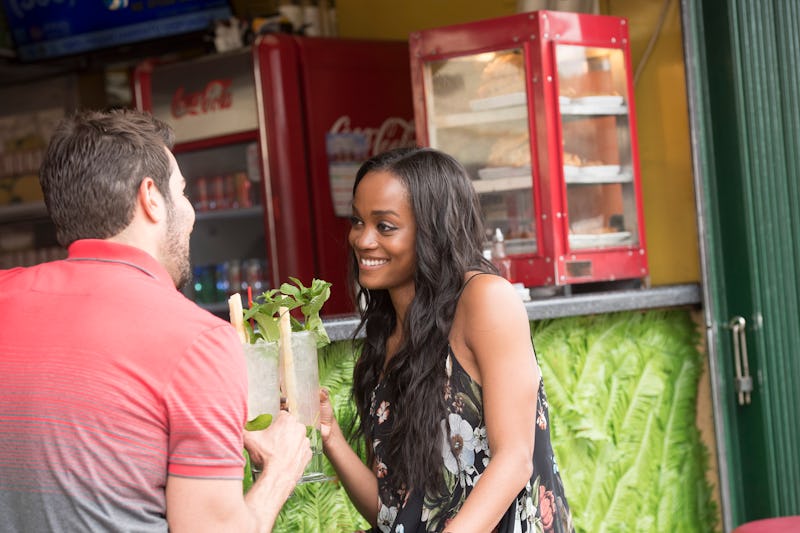 ABC
Every season of the The Bachelorette and The Bachelor finds contestants from all over the country to compete for a shot at love. So when a couple finally emerges from the show, one of the the biggest hurdles to overcome is figuring out where they'll live together. So, after The Bachelorette will Rachel move to Miami with Bryan, or will she ask him to go to Dallas with her?
Both people within the relationship have valid reasons for wanting to stay where they currently live. As the Hometown dates revealed, Bryan is extremely close with his family in Miami, especially his mother; similarly, most Rachel's family is also in Dallas. The two also both rely on professional licenses to practice in their careers; if Rachel moved to Florida, odds are that she would have to take her new state's bar exam if she chose to practice law there, and Bryan would need to take new steps to get licensed by the Texas Board of Chiropractic Examiners.
So which city will they pick in which to start their lives together? According to an interview Rachel gave to USA Today in July, she and her hubby-to-be have not yet decided on where they might move together, although they will be spending some time in Dallas to hang out with Rachel's dog, Copper. I don't know about you, but that seems like Rachel might be using Copper to try to get Bryan to fall in love with Dallas enough to want to stay there — it's not as if they couldn't bring the dog to other places with them like Rachel did on the show, after all!
Even though Rachel reportedly said she returned to her life as a lawyer in a June 1 Instagram story, it also seems like she's been traveling all around the country a lot during the past month.
And Bryan appears to have returned to work as a chiropractor in Miami, at least based on this one Instagram post.
It's also possible that Rachel and Bryan will decide to move somewhere completely different together, far away from both of their families. An unnamed source in the print version of Life & Style Weekly claimed that when Rachel got the chance to speak to each contestant behind the closed doors of the Fantasy Suite, she asked them "whether they'd move to LA, where she wants to live." Given how often Rachel travels to Los Angeles to appear in Bachelorette-related projects, it makes sense that she'd fall in love with the city — or just wants to be closer to Hollywood in case she gets the reality TV bug again.
Of course, it's hard to make important decisions about your relationship when you can't even go out into public together. Now that The Bachelorette is over and Rachel and Bryan are officially engaged — and can tell us all about it — odds are good that they'll figure out where to settle down sooner rather than later.