Ryan Gosling Wins Big At The Golden Globes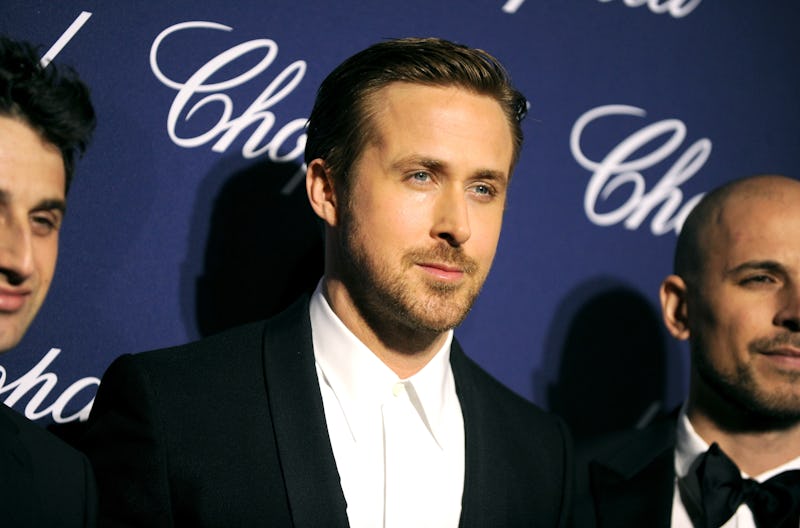 Emma McIntyre/Getty Images Entertainment/Getty Images
Ryan Gosling shows off his impressive singing, dancing, and acting skills in the hit musical movie La La Land, which came into Sunday night's 2017 Golden Globe Awards with a leading seven nominations. Now that Ryan Gosling won the 2017 Golden Globe for Best Actor in a Musical or Comedy, will Gosling go onto win the Oscar for Best Actor? Fans have been aware of the star's many talents for years, and it's about time this talented actor has been given his due.
In Gosling's speech, he joked about getting mistaken for fellow actor Ryan Reynolds multiple times, but sincerely thanked La La Land director Damien Chazelle and co-star Emma Stone. "Damien and Emma, this belongs to all us us," Gosling said in his speech. "I could chop it up into three pieces if you want. I don't really want to do that, because then who would get what piece? Who gets the top and no one wants the bottom. It could tear us apart, but the point is it's ours." Gosling proceeded to dedicate his win to Eva Mendes, who he called "my lady" and the memory of Mendes' late brother Juan Carlos Mendes.
This was Gosling's fifth Golden Globe nod, following previous nominations for Lars and the Real Girl (2007), Blue Valentine (2010), and two in 2011 for The Ides of March and Crazy, Stupid, Love.
Watch his touching speech below.
Gosling's Golden Globe win gives him a decent chance at an Oscar nomination for his role in La La Land this year — and it actually wouldn't be his first. He was previously nominated for the Best Actor Academy Award for his role in Half Nelson in 2006.
But fans will have to wait and see if this victory on Sunday night translates to a shot at Oscar gold when the Academy Award nominations are announced on Jan. 24.