Why Selena Gomez May Skip The 2018 Ceremony, Even Though She's Teen Choice Royalty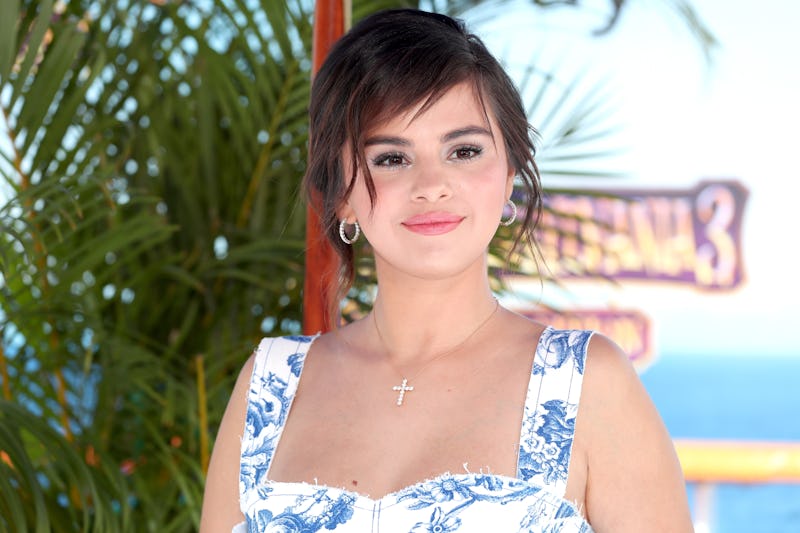 Christopher Polk/Getty Images Entertainment/Getty Images
Teens might not always feel like they have a lot of say in what time their curfew is, or what homework they are assigned, or who the president is. But on one special night, the opinions of teens determine everything: I'm talking, of course, about the 2018 Teen Choice Awards. It's a night where all your favorite celebrities gather together to receive awards not voted on by the Academy, but by the teens! One of the key nominees this year is Selena Gomez, who is up to take the prize in quite a few categories. But the multi-talented pop star has a lot on her schedule already. Will Selena Gomez be at the Teen Choice Awards?
Gomez has yet to announce whether or not she'll be attending the ceremony, but considering how many awards she's nominated for, it would be a shame if she wasn't there to accept a win in person. She's nominated for Choice Summer Song for her hit "Back To You," Choice Summer Female Artist, Choice Instagrammer, and Choice Female Hottie (a category we should maybe consider removing?). It's not surprising that Gomez is nominated for so many awards, since she's basically #goals at everything she does.
But Gomez hasn't been announced as a presenter or a performer, and she has a history of skipping the event in the past. She didn't attended the 2017 Teen Choice Awards, due most likely to her hectic schedule. So it could be likely that the "Fetish" singer won't be there to accept her awards in person, if she does win any.
The Teen Choice Awards are kind of obsessed with Gomez, though, and her inconsistent attendance at the awards hasn't stopped teens all across America from granting her the top prize time after time. She was nominated in eight categories in 2017, and after taking home the prize for Choice Instagrammer that year, Gomez has received a total of 16 Teen Choice Awards. Dang girl!
The "Bad Liar" singer's biggest win at the awards was in 2014, when she took home the prize for the Ultimate Choice Award, an honor she shares with fellow recipients Justin Timberlake, Britney Spears, Venus and Serena Williams, and Reese Witherspoon, just to name a few. Gomez got emotional while accepting the award, tearing up when speaking about her mother, E! reports:
"I want to thank my mom so much because she's the greatest human being in the world, and she's strong and she's given up her life for me. She's so beautiful. She's incredible. This never belongs to me. This only goes to you. Thank you for letting me do what I love."
Whether or not Gomez decides to come to the awards on Sunday (the show airs live on Sunday, August 12th at 8 pm EST on Fox), it's likely that the popstar will be able to snag another win to add to her long list of Teen Choice Award victories.
The teens have already spoken, and they have named Selena Gomez as one of their idols.