Shondaland Has A New Legal Drama Pilot Set For ABC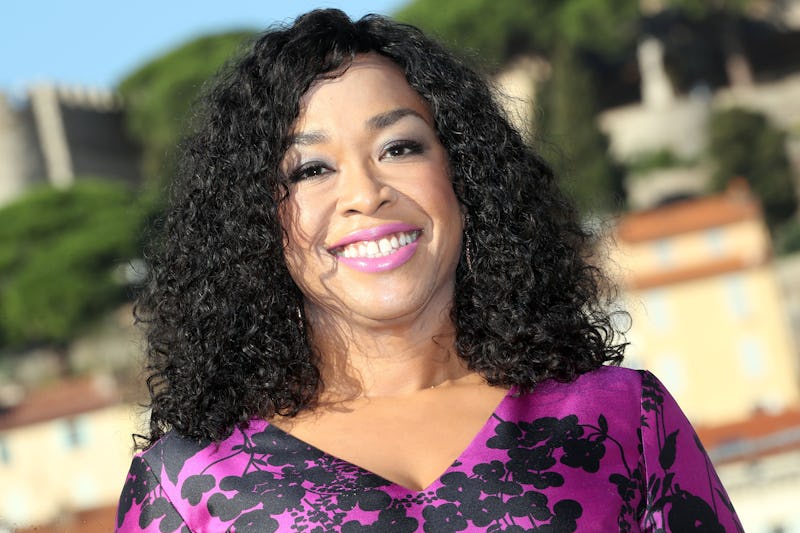 VALERY HACHE/AFP/Getty Images
Is more Shonda Rhimes all the time something that would make you happy? Me too. Which is why the news broken by Variety that ABC ordered a new legal drama from Shondaland has me jumping for joy (or the sitting-down-at-a-desk-equivalent). But what I'm really wondering is if this new drama will be apart of TGIT, ABC's Thursday night block of strictly Shondaland programming. Currently, Grey's Anatomy comes on at 8 p.m. followed by Scandal at 9 p.m. and How to Get Away With Murder at 10 p.m. Will this legal drama squeeze it's way in before Grey's at 7 p.m? Or, after 13 seasons, will the medical drama reach its conclusion so the new guy can swoop in and take the 8 p.m. slot? I can totally see a legal drama fitting right in with the political intrigue of Scandal and the scheming law students of HTGAWM.
According to Variety, the untitled project takes place in the Southern District of New York (SDNY) Federal Court which is famously called "The Mother Court." The series will follow recently hired lawyers working both sides of the cases — defense and prosecution. While the opposing lawyers handle some of the most noteworthy cases in the country, they also deal with life outside work as their personal lives intersect.
The drama, comes from Scandal writer, Paul William Davies so I can't help but think it would meld perfectly with the drama-heavy block of television that is ABC's Thursday night lineup. I can just picture it now, me cuddled up on the sofa, a glass of wine in hand while the twists and turns of a Shondaland series provoke gasps and "oh wow." It would be a lot like THIT now, but with some extra lawyer juice.
In an interview at the Television Critics Association winter press tour, ABC entertainment president Channing Dungey told Variety a mix of good news and bad news in terms of my TGIT dreams. The good news is Dungey claims, "I will take as many things as Shonda will give me." More and more and more Shondaland series? Yes please.
The slightly less good news is that the Thursday night block might not be a part of plans to showcase more of Rhimes' content. While Dungey admits ABC has "kind of been spinning things mostly around Thursday," that may not always be the case. The strategy, which was created in 2014 as a means to counter program against Thursday Night Football with more female-centered dramas, may not be around forever. As Dungey puts it, "There certainly is an opportunity for us to pepper them throughout the schedule." I guess I could be OK with a Shondaland show on a Tuesday or Wednesday. It certainly wouldn't be the end of the world.
For now, let's just get excited Shondaland is pumping out more great content. No matter what night of the week this untitled show airs, it's bound to be full of intrigue! This pilot will surely become a series soon and our lives will continue to be full of great Shondaland content. Hurray!