Don't Worry Shondaland Fans, 'TGIT' Isn't Going Anywhere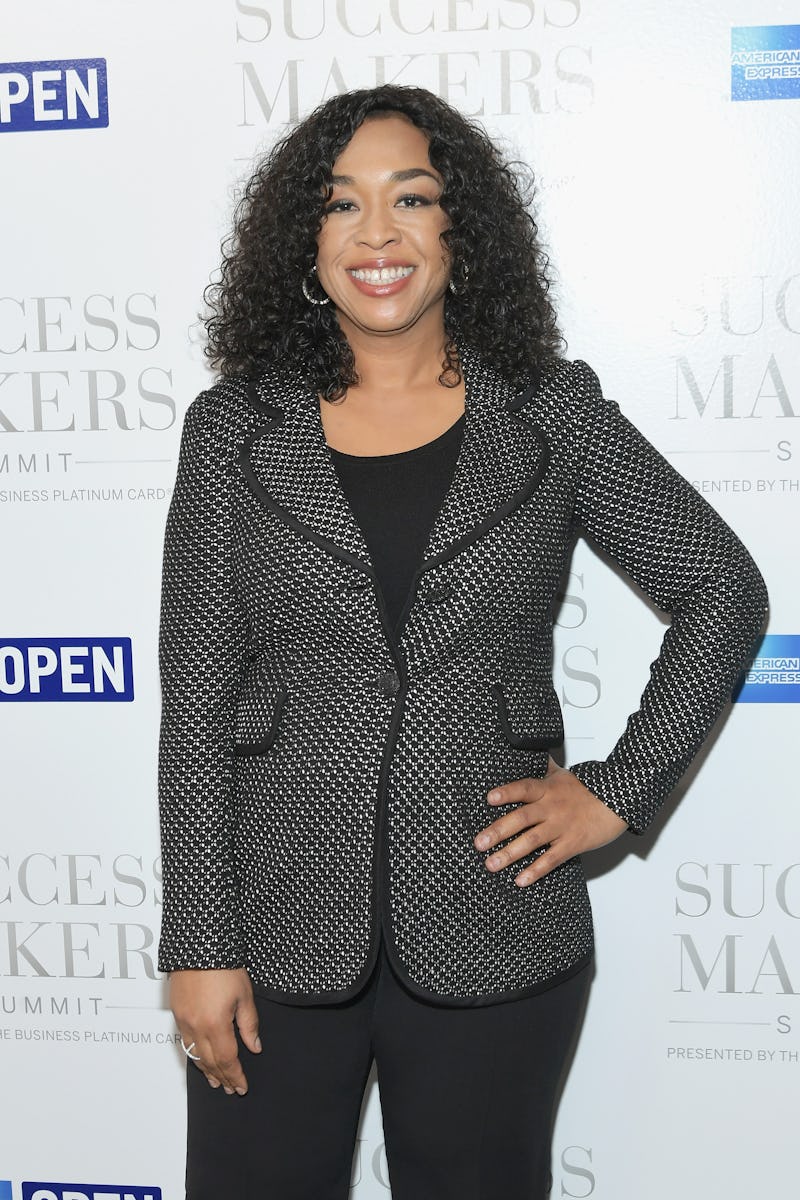 Mike Coppola/Getty Images Entertainment/Getty Images
On Monday, Shonda Rhimes revealed that she had signed an exclusive, overall deal with Netflix and will produce new series and projects with the production company in the years to come. This means that she will be exiting ABC and Disney, although her ABC hits like Grey's Anatomy and Scandal are some of the most successful on television. But don't worry about Shonda Rhimes' shows leaving ABC when she does; the production company isn't going to lose the hits that already make a home on the channel. The projects that are currently in development will also remain under the ABC umbrella.
The legendary producer has been with ABC and Disney for over 15 years, and her shows are known for drawing record viewers and high ratings for the network. Popular series like How To Get Away With Murder, Grey's Anatomy, and Scandal will remain on ABC, though it's worth noting that Netflix already owns the streaming rights for back seasons. "I'm proud to have given a home to what have become some of the most celebrated and talked-about shows on television," ABC's entertainment president, Channing Dungey, said in a statement to Bustle. "With the launch of a new season upon us, fans can rest assured that TGIT remains intact and will be as buzzed about as ever."
In addition, her projects that are in pre-production and development will premiere on the network. This includes a spin-off of Grey's Anatomy and a new series titled For The People, which will debut in 2018. Still, even though Rhimes isn't abandoning the ABC and Disney any time soon, the production company will lose one of the best contemporary television creators for future projects. According to E!, Rhimes' present contract with ABC expires in June of 2018, which may be the end of the road for her relationship with the production giant.
Though the move won't impact Grey's or How To Get Away With Murder fans viewing habits, but it is significant for a few reasons. It signals a greater shift toward streaming services as the dominant medium for television production and consumption. And working with Netflix will bring Rhimes new freedom and an even greater platform for her work. In a statement to E!, the TV producer said:
"Ted [Sarandos, chief content officer at Netflix] provides a clear, fearless space for creators at Netflix. He understood what I was looking for — the opportunity to build a vibrant new storytelling home for writers with the unique creative freedom and instantaneous global reach provided by Netflix's singular sense of innovation."
While some of Rhimes' series on ABC, like Scandal, were in their last seasons, this new deal ensures that there will be many more years of the creator's groundbreaking television series to come.