Amazon's Latest Docuseries Is A Fascinating Deep Dive Into Spain's Soccer Craze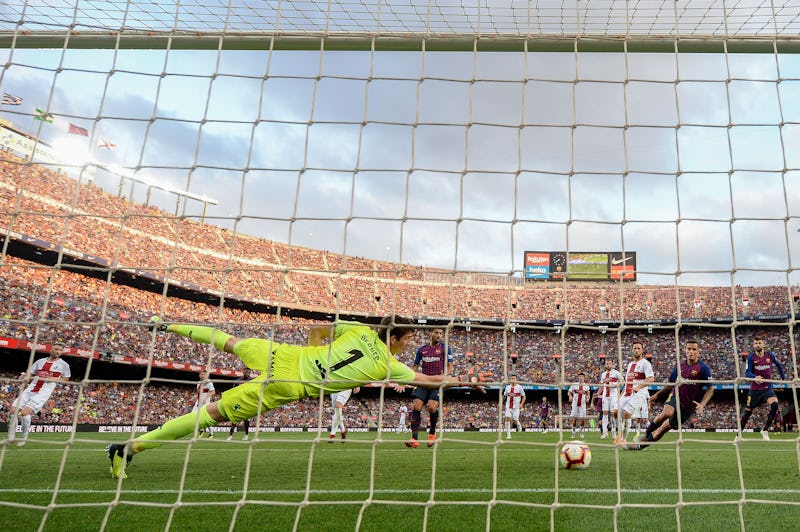 David Ramos/Getty Images Sport/Getty Images
Amazon Prime is continuing to expand its original series arsenal with Six Dreams. The docuseries follows six people who are involved with Spain's La Liga soccer league in various capacities. But will Six Dreams return for Season 2 to tell more stories about professionals in the soccer world? It hasn't been confirmed at this time, but the show's content director Christopher Schneider hinted to Variety that a second season could be possible.
When asked why major teams like Real Madrid and Barcelona were left out of Six Dreams, Schneider said they could be featured if the series gets renewed for additional episodes. However, La Liga President Javier Tebas shot down this idea, saying the series is solely about La Liga and not the two giants who are already dominating the top spots in the industry.
It makes sense to focus on the lesser known aspects of the soccer world to make a documentary. It gives fans the chance to learn things they didn't know previously and gives them a taste of what it is really like to work in the league. The Variety report also revealed that this will be the streaming service's first Spanish (and Spanish-language) series, so it looks like Amazon Prime is taking a page out of Netflix's international programming playbook.
This series is definitely a must-see for anyone who loves soccer or simply wants to learn more about the inner workings of a league. The trailer shows the intensity of fans and the work these professionals put in, but it also humanizes the subjects of this film outside of being superstars and business people. But who are the six people featured in this documentary?
Here are some basic facts about the subjects of Six Dreams: