Amazon's 'Sneaky Pete' Could Come Back For More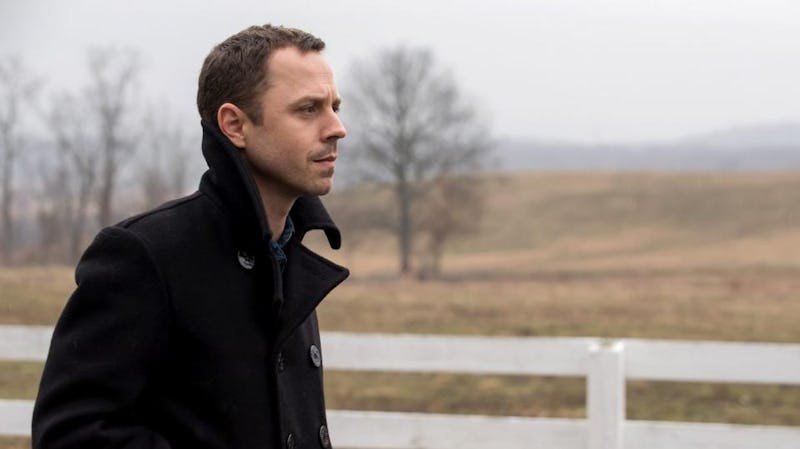 Amazon
Like with many Amazon series, the pilot for Sneaky Pete hit the streaming site long before the rest of the show. For fans of the series, which chronicles a con-man fresh from prison, you'll be happy to know that the wait for more episodes is almost over, as the first season hits Amazon in full on Friday, Jan. 13. With more episodes coming soon, will Sneaky Pete will get a season 2? Keep your fingers crossed.
While there has been no official word from Amazon about a second season, chances are good considering the show's all star cast and seasoned production team (made up of Bryan Cranston, Justified's Michael Dinner and Fred Golan, The Americans's Graham Yost, All The Way's James Degus, and Horrible Bosses' Seth Gordon). With that kind of team, it seems likely that a second season won't be much of a struggle to get green-lit. And besides, many of Amazon's original series have landed a season 2, so a renewal for Sneaky Pete is certainly not improbable.
Even more, Sneaky Pete was a get for the streaming site. After CBS dropped the show, Amazon jumped at the opportunity to host the series, which follows Marius, played by Giovanni Ribisi, who is fresh from prison and on the run from a terrifying gangster, Breaking Bad's Cranston. In order to get the money he owes to Cranston's intense character (in the trailer, he threatens to start cutting off Marius' brother's fingers), Marius assumes the identity of his cellmate Pete, Ethan Embry. Of course, Pete's grandma, Margo Martindale, is unsure of her supposed grandson's motives, and things get pretty complicated, fast.
With a plot like that and such a powerful team behind-the-scenes, all signs point to Sneaky Pete getting a second season. So, you can rest easy when you marathon the first season on Friday, Jan. 13.