Why 'Strange Angel' Deserves A Chance To Get Even Weirder In Season 2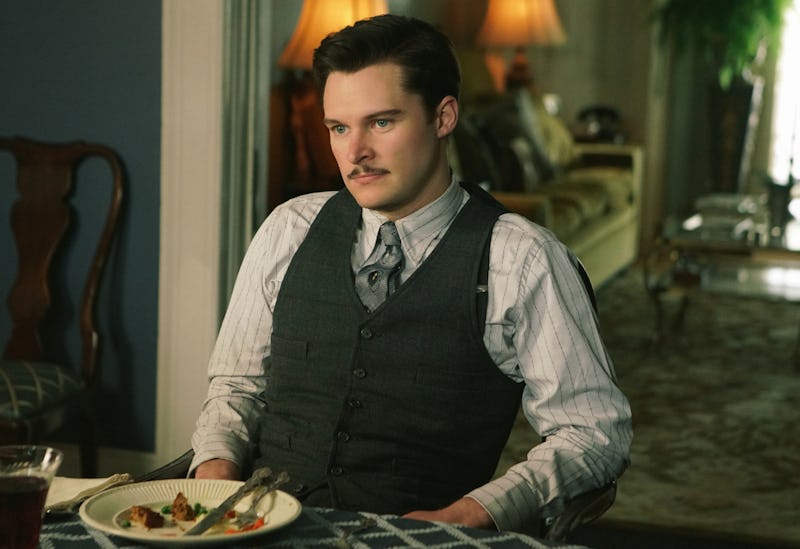 Elizabeth Lippman/CBS
A TV show about a real-life rocket scientist and "sex magick" dabbler is definitely a unique concept. The CBS All-Access period drama Strange Angel is based on George Pendle's book Strange Angel: The Otherworldly Life of Rocket Scientist John Whiteside Parsons and will air its Season 1 finale on Aug. 16. But will Strange Angel return for Season 2?The network hasn't issued any confirmation yet, but there's plenty of the main character's almost unbelievably eventful life left to explore.
Update: On October 29, 2018, CBS announced that it had renewed Strange Angel for another season, according to The Hollywood Reporter. No premiere date was set.
According to TV Guide, series creator Mark Heyman planned to focus on the last 14 years of John "Jack" Parsons' life (1938-1952) over a five-season span. Season 1 only covers the first 1.5 years of his frustrating career path as he tried to turn his grand ideas about jet propulsion into reality. Rocket science is a top-tier career today, but back then it was considered an outlandish and laughable pursuit. But, it was obviously the perfect path for a very intelligent and unconventional person like Parsons.
The debut season also briefly touches on his path toward becoming a Thelema occultist, a belief system founded by Aleister Crowley, per Encyclopedia Britannica. Crowley was believed to be a wicked Satanist and even called himself "Beast 666."
The group practiced "sex magick," a ritual to harness the energy of orgasms to create a desired outcome or result in reality. The previous TV Guide report also stated that future seasons would theoretically follow his dueling lifestyles as Parsons started to gain notoriety in the field of science as well as the dark magic world during the '40s. Yep, his life (and death) were totally stranger than most fiction.
Motherboard's profile of Parsons explained the scary circumstances behind his final moments. In June 1952, his home laboratory exploded and he was found by police with half of his face and right arm missing. His life's work surrounded him — papers with complex formulas and pentagrams — and Parsons died at 37 years old. Strange Angel would likely end the series with his death if it gets to complete the intended story arc, but that remains to be seen.
Actor Jack Reynor talked about the challenges of taking on such a unique historical figure during an interview with CBS All-Access. "You've gotta read a lot about the person's life and do your homework about who they were and also the context of the time they lived in, what was happening in the world and the place that they were in," said Reynor. "So, I've done quite a bit of that. But, the other thing is, you know, where you're playing a character from that time but its for an audience from today, you've gotta bridge the gap to now and you've gotta bring something of yourself into it."
Reynor also described the show as intriguing, mystical, and exciting, and said it was interesting to learn about the occult as an Irish native who grew up in Catholic school. He called it the antithesis of his upbringing and believed the show gave him a new perspective on a mysterious belief system. Hopefully, Strange Angel will return for Season 2 so fans can also get a deeper understanding about Jack Parsons' bizarre and complicated life.