How 'Sweetbitter' Returning For Season 2 Is Totally Possible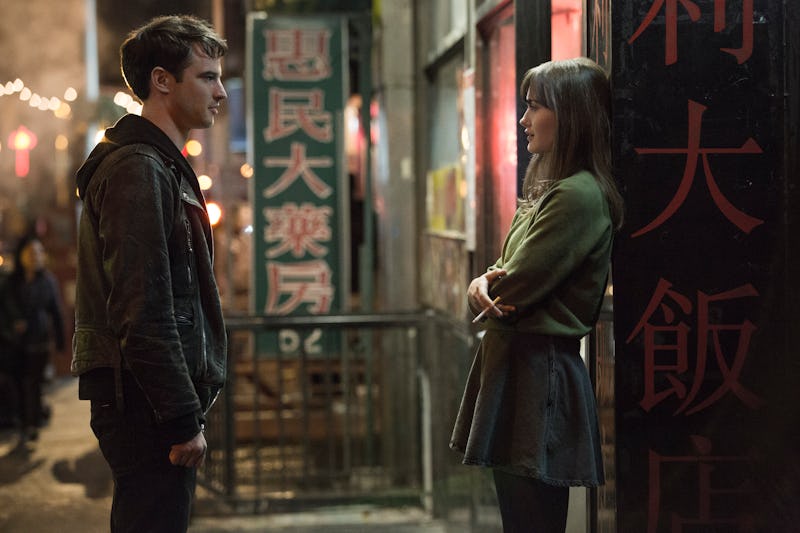 STARZ
Coming of age stories like Sweetbitter are making a comeback, particularly with female protagonists. With any luck the trend is not over, so if the Starz series has you hungry for more, raise a glass in hopes that the story continues. Will Sweetbitter return for Season 2? There's definitely still story to be told.
UPDATE: According to The Hollywood Reporter, Starz has ordered another season of Sweetbitter. The premiere date has not been announced yet.
EARLIER: So far the reviews of Sweetbitter have been mixed, according to Metacritic, but the first six episodes that comprise Season 1 are truly just a tease and a taste of both the characters and the source material. Plus, according to Variety, it and other Starz series were just added by Lionsgate to an Australian streaming service. So the audience will likely continue to grow with time and be left wanting more. So while the network hasn't announced either way, if it wanted to bring it back for more episodes, the book has more content to be adapted.
Need proof? Without giving away any spoilers, one of the key moments in the season finale, according to Sweetbitter novelist Stephanie Danler in an interview with Bustle, doesn't happen until about 250 pages into the book. That's just about 70 percent of the way through, so the story's not over yet.
"We only cover the first two weeks of her job in Season 1," says executive producer Stuart Zicherman, who also directed the pilot. "The book covers a year," adds Danler, who also served as creator, writer, and executive producer on the series. So there's plenty more of Tess' journey to cover and plenty more to explore.
Fans of the book will also note that some events have been changed around from the novel as well. Another difference from book to screen are the characters — many of whom had bigger roles on screen, as Danler says in the same interview.
"I think that Will is a lot more fully developed in the series than he ever was in the book. Sasha, once we cast Daniyar, we couldn't stop writing for him. Jasmine brings so much to Heather and she's such a unique way into the story," Danler says. "Then even in the back of house. Scott the sous chef has a much different role than he did in the book. Santos, Manny... we brought them all to the forefront. In the book, you meet those people and they're very much in the background because it's a first person piece. Here the camera can really capture all of it."
Sweetbitter's charm rests in its characters and the way their layers peel off just a tiny bit from episode to episode. With the fast-paced nature of the restaurant industry and culture, the whole cast wouldn't even have to return for Season 2 if the actors were no longer available. Most don't have major projects coming up, but Tom Sturridge, who plays the mysterious Jake, is doing a musical play (not a musical) called Girl From North Country at the Public Theater in New York, according to Broadway.com. Fans will likely want them all to return, of course, but at least Sweetbitter has created a malleable storytelling environment that can accommodate all sorts of new and old faces.
Even if Season 1 ends with some amount of closure, it's clear that this story is not over. Besides, Starz isn't in the business of canceling shows after one season. American Gods, Outlander, The Girlfriend Experience, and The Missing have all been renewed for at least one additional season. Sweetbitter can easily join them and continue this budding saga. And, with so much more material to adapt, there's definitely room for these characters to step even more into the spotlight in a possible Season 2. Were it to return, the premiere would likely happen again in May or June of 2019 as it did this year. Nothing says summer more than a chill series about food, wine, and alternating daily between struggling through life and living your best one.