Will Taylor Swift Testify In Court?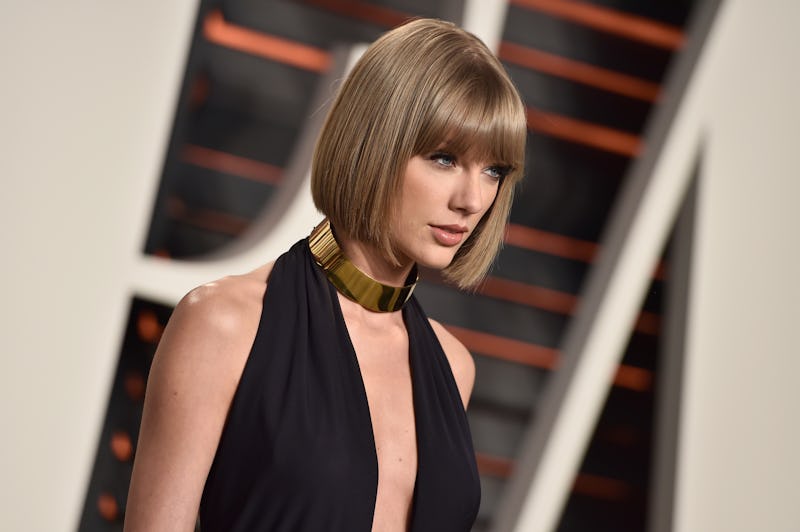 Pascal Le Segretain/Getty Images Entertainment/Getty Images
The lawsuit in which Taylor Swift claims former radio DJ David "Jackson" Mueller groped her during a preconcert meet-and-greet in 2013 is now underway. On Tuesday, the jury was finalized and opening statements began. But, is Taylor Swift going to testify in court?
The 27-year-old pop star alleges Mueller put his hand up her dress and grabbed her bottom as a photo was being taken of the two and Mueller's girlfriend at the time. Mueller has denied this and sued her in 2015, claiming that the allegation is false and that it led to him being fired from his job. Swift then countersued and also accused him of assault and battery.
According to BuzzFeed, Mueller's attorney, Gabriel McFarland, claimed during opening statements for the trial, "David Mueller unequivocally denies he touched her inappropriately in anyway. No inappropriate contact that is Mr. Mueller's position." Swift's attorney, Douglas Baldridge, claimed during opening statements, "It was an assault and Ms. Swift reported it. She has been in tens of thousands of meet-and-greets, including going out in the crowds, and she never had this happen."
The New York Times reports that at least 17 witnesses are expected to testify including Swift. In addition, Mueller and Swift's mother, Andrea Swift, are also expected to testify.
NBC News reports Mueller is seeking up to $3 million in damages. The former KYGO DJ claims the singer's accusations cost him his $150 thousand-a-year job given that his bosses at the Ryno and Jackson show fired him "citing the morality clause in his contract" because they believed he changed his story regarding the alleged incident, according to court documents, BuzzFeed reports.
Meanwhile, Swift is asking for $1 because, according to her lawyer, this case is her way of showing other women "you can always say no."
Bustle has reached out to lawyers for Mueller and Swift for additional comment on the case, but did not receive a response at the time of publication.