Why 'Teen Mom UK' Season 2 Isn't Coming To America Any Time Soon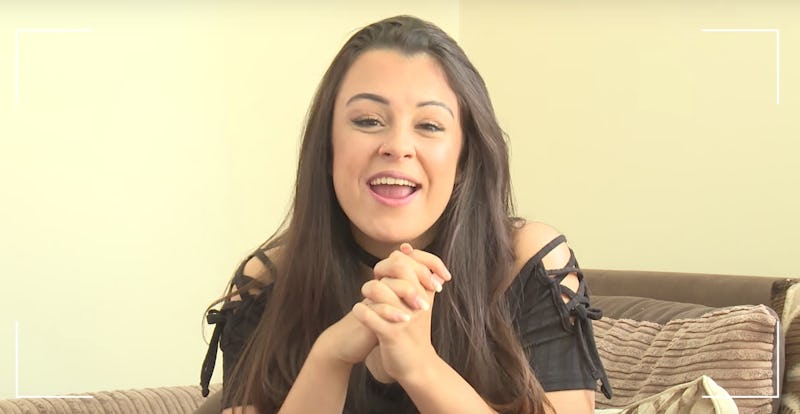 MTV International on YouTube
Since 2008, Teen Mom and Teen Mom 2 have captivated MTV audiences with all the drama and child-rearing viewers could handle (and then some). This year, the franchise went international for the first time in its history and welcomed Teen Mom UK, known as Teen Mum in the United States, into the fold. So will Teen Mum get a second season, and if so, when will it be back?
The good news is, the second season of Teen Mom UK has already been filmed and is fast approaching! The bad news is that if you live in the United States, it'll be a while before you get to see it. The first season of Teen Mom UK first premiered in the United Kingdom on November 2, 2016, and according to the British MTV website, the second season is about to begin airing there on Wednesday, July 26. MTV's International YouTube page even posted the below teaser for the series a little less than a month ago.
But if you've been following this season on American television, you know that it didn't premiere until July 10 of this year, during what MTV News called "a special three-week event." As of writing, it doesn't seem like the network has announced any plans to air Season 2 — although given how popular the Teen Mom franchise is, I suspect that it's only a matter of time before they choose to bring more of the show across the pond.
Interestedly enough, the BBC used to have its own version of Teen Mom called Teen Mum High, which actually came out a year before MTV's show did in 2009. As to be expected, it was tonally very different than what viewers have come to expect from the current MTV Teen Mom series, in that it was less about drama between different girls on the show and more about the real-life challenges that pregnant teenagers have to actually face. So, a little bit more like 16 And Pregnant used to be, I guess.
But don't lose faith if you're a Teen Mum fan! I have no doubt that if the show continues to air in the UK, then it'll continue to air in the US as well — MTV just needs to make it official. Until then, at least there'll be other Teen Mom shows to revisit.