Here's When You Can Expect To Find 'The Assassination Of Gianni Versace' On Netflix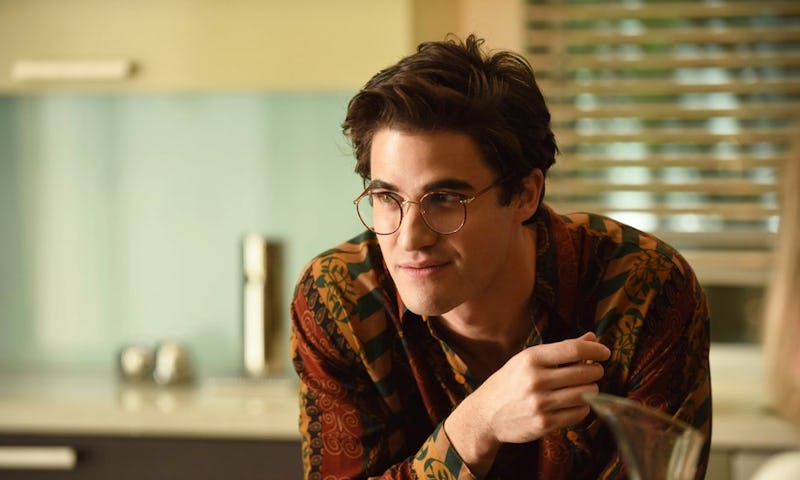 Ray Mickshaw/FX
Now that the 2018 Emmy Awards are officially upon us, it's time to look back and honor all of the shows we've become so obsessed with over the past year. One series that will definitely be getting a lot attention is the second season of American Crime Story, which has received 18 nominations. It's enough to make anyone want to go back and watch the season all over again. But is that easier said than done? Will The Assassination of Gianni Versace be on Netflix anytime soon or will we be forced to postpone rewatching Darren Criss' killer performance?
It looks like there will be both good and bad news on this front. The good news is that there is currently a deal in place between FX and Netflix that gives the streaming service exclusive rights to the Ryan Murphy series. The news was reported by Variety back in July 2016, stating that the freshman season, The People v. O.J. Simpson, would be made available on Netflix in 2017 with subsequent seasons to follow after they finished airing on TV. This means that The Assassination of Gianni Versace will definitely be made available for streaming in the future, however, it's unclear how long fans will have to wait until that moment arrives.
When the deal was first made public, Sean Carey, Netflix's vice president of global television, released a statement about the decision, as reported by Variety:
"We're excited to evolve our relationship with Fox and to bring their lauded content to our members around the world. Given the popularity of the first season of American Crime Story, we are thrilled to offer this acclaimed drama series to our members."
It's no surprise that Netflix would be eager to get their hands on this series, especially since every season of Murphy's other popular anthology show, American Horror Story, is also available to stream on the site. But just like AHS fans, ACS viewers will need to be patient in regards to the exact timeline. Many seasons of American Horror Story don't show up on Netflix until around the time that a new season is about to air. (Apocalypse just premiered last week and Cult has yet to be added to the Netflix lineup.) So it could still be some time before fans can fully immerse themselves once more into the story of Andrew Cunanan and Gianni Versace.
Could this mean we'll have to wait until the third season of American Crime Story comes out in order to rewatch Season 2? Not necessarily, but it's also not out of the realm of possibility. And considering that Season 3, which is supposed to be centered around Hurricane Katrina, has yet to be given a premiere date, it could be a while.
Only time will tell how this all plays out, but given that the Versace family has publicly denounced the series, calling it "a work of fiction" (though both Murphy and FX have stood up for the show's authenticity), it may be safe to say that regardless of when it's made available on Netflix, they probably won't be watching.