You Might Have To Wait For 'The Blacklist: Redemption' Season 2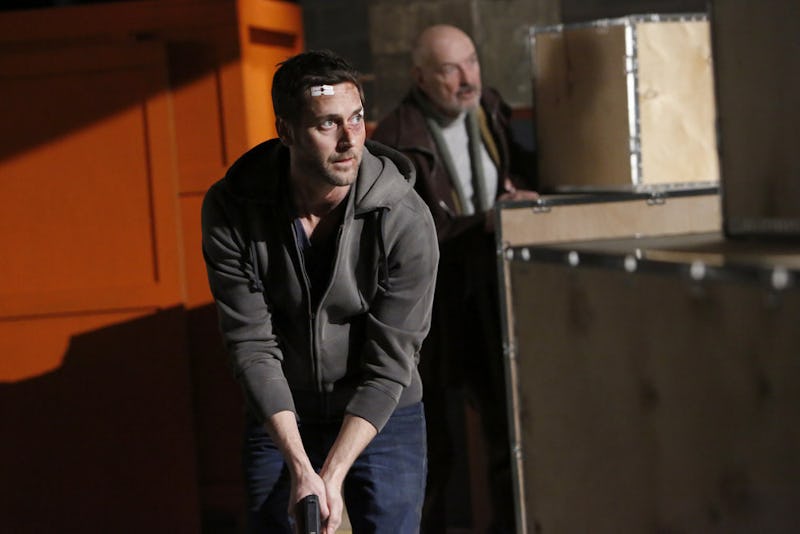 Wil Hart/NBC
I've really enjoyed watching The Blacklist: Redemption, despite not being caught up on its parent show The Blacklist. But the spinoff of the NBC hit show definitely has its own charm — and will air its season finale on Thursday night. But will The Blacklist: Redemption return for Season 2? There is no word yet on whether the series has been renewed or canceled by NBC, but don't worry — you can catch the talented cast in other upcoming roles as you await news of the show's fate.
The show's eight-episode first season began in February, so if NBC decides to renew The Blacklist: Redemption, Season 2 could be premiere next spring. On The Blacklist, Tom Keen (played by Ryan Eggold) is introduced as Elizabeth's husband, who wound up having a mysterious past of his own. The Blacklist: Redemption follows Tom as he joins his biological mother Scottie Hargrave (Famke Janssen) at her security firm as a covert operative. The result has been a cool and thrilling series that expands on the world of The Blacklist and Tom's character in engaging ways.
But as fans await the news of The Blacklist: Redemption's potential return, you can check out the cast some of their upcoming projects.