Fans Of BBC's 'The Capture' May See The Drama Continue Beyond Series 1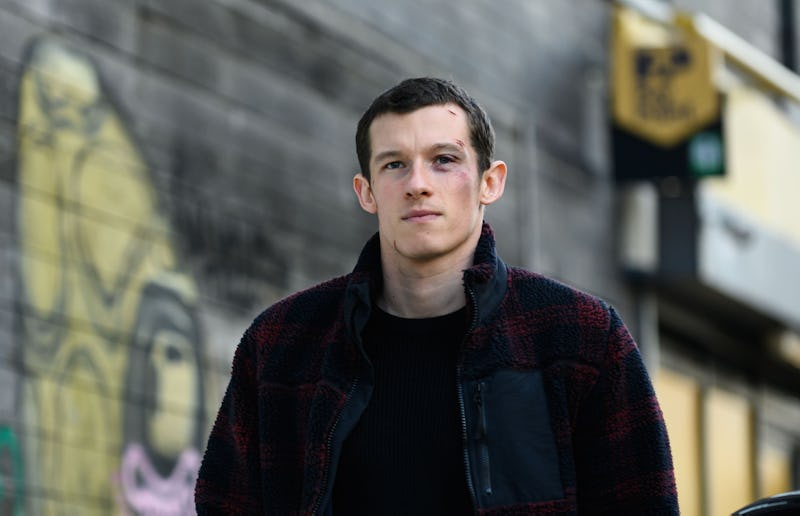 BBC/Heyday Films/Parisa Taghizadeh
Last September, the nation was gripped by crime-drama The Capture, a series that had viewers contemplating whether surveillance could be manipulated to accuse someone of a crime they didn't commit. But will The Capture return for series 2 to continue the drama that unfolded in the finale?
Much like Jed Mercurio's Bodyguard, The Capture's creator Ben Chanan has expertly crafted a thrilling story within a small number of episodes. However, there is a possibility that Bodyguard could be returning for a second series, as Mercurio confirmed last summer. Thankfully, The Capture's future is much more certain, as BBC One confirms that it's returning for a second season written and directed by Chanan.
Not much has been revealed plot wise, but Holliday Grainger will be returning to her role as DI Rachel Carey. "I'm excited to be joining Ben Chanan and the team for series two of The Capture," she said in a press statement. "Ben's meticulously researched world challenges the boundary between possible and probable dark truths and constantly keeps you guessing. I can't wait to explore what he has in store for Rachel Carey next."
Chanan has teased a little of what to expect, especially for Grainger's character. "The Capture series two will see Carey fall deeper into the dizzying world of fakery and disinformation," he explained. "She has only just scratched the surface of this conspiracy." I'm already hooked.
More info on casting and other details "will be announced in due course," as BBC One states, but this news is exciting to say the least. The first series was immensely popular, raking in over 22 million requests on BBC iPlayer.
And while Shaun Emery's (played by Callum Turner) story is kind of a closed book, there are plenty of other similar cases of surveillance manipulation out there waiting to be told. I mean, you've only got to look at the enormity of the CCTV monitoring rooms, speedy facial recognition, and other technologies at play to see that this isn't the first time foul play has seemingly been involved.
"[The Capture] is a worst case-scenario, albeit one that reflects real fears and concerns," Chanan told The Guardian. "We walk around every day with CCTV all around us. Video evidence is regularly used by the police and in courts and we're increasingly comfortable with that. We don't mind that Big Brother is watching." He continued:
"Yet what's interesting is how easy it might be to abuse that comfort. Because if software can take somebody's audio and sample it and make them say what we want, how can we ever entirely trust a police confession or any audio archive? If you then apply that to video evidence as well, what happens then?"
You can watch series one of The Capture on BBC iPlayer.
This article was originally published on