'The Girlfriend Experience' Will Probably Get Another Overhaul If It Comes Back For Season 3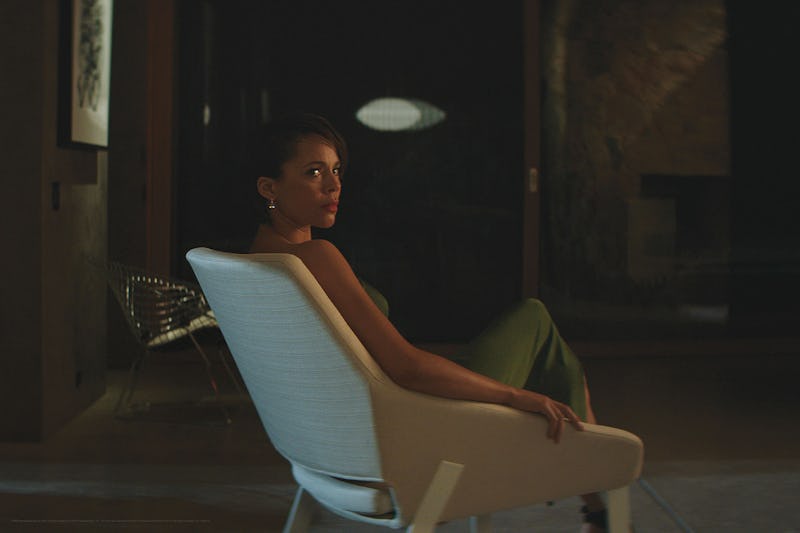 Starz
Television in 2017 was all about women owning their sexual prowess and taking control of their own bodies, despite what others said or thought. Right in line with this theme of sexual liberation was The Girlfriend Experience. And the hour-long Starz anthology drama series concludes its second season on Dec. 24, leaving fans wondering if The Girlfriend Experience will return for Season 3.
Unfortunately, a decision has yet to be made by Starz regarding the fate of Season 3 and the series. Although with The Girlfriend Experience's Season 2 audience ratings comparable to those of Season 1, fans can hold onto hope that series might return to TV in 2018. If the show were to be renewed, new episodes could possibly come as early as April — given Starz sticks to the premiere schedule laid out in Season 1.
Where the first season told the story of a young woman becoming a high-end escort in Chicago — loosely inspired by 2009 the film of the same name, directed by series executive producer Steven Soderbergh — the second season of the series changed both the leads and locations. Focusing on two completely separate universes, Season 2 of The Girlfriend Experience dives deeper into the lives of GFE's, and how their decisions and line of work affects everything around them.
One storyline for Season 2 is set against the backdrop of the upcoming U.S. mid-term elections and follows Erica Myles (Anna Friel), a powerful finance director of a Republican super PAC, and Anna Garner (Louisa Krause), a confident GFE provider. The two get involved in a complicated relationship that threatens to unravel their plot to blackmail a high-powered dark money fundraiser. The other storyline follows high-end escort Bria Jones (Carmen Ejogo), who's relocated to New Mexico, in order to help her escape from her abusive ex. But despite their protection, Bria goes back to moonlighting as sex worker, endangering her life once again.
"It was always our intention to change the universe every season," Soderbergh said in a statement obtained by TVLine. The Oscar-winning director and producer of the series noted that the co-creators of the series Amy Seimetz and Lodge Kerrigan "cranked up the ambition, scope, and complexity of the show" in Season 2 by creating storylines "even more provocative and confrontational than last year's."
In an interview with Entertainment Tonight, Ejogo talked about how The Girlfriend Experience's subject matter and themes add to the timely #MeToo conversation surrounding sex, sexual violence, and how men and women interact in workplaces and beyond. Although, she notes that the similarities between the show and the larger conversation brewing in real life, are purely coincidental.
"When you're given a show like The Girlfriend Experience, it's an obvious platform to explore themes [of sexual politics and the good and the bad of it all]. Me and Amy coming together when we did to bring this to the screen was serendipitous and a perfect alignment of attitudes and perspective," the actor told ET. "It just happened to be that the larger culture started having the same conversation in the media. This show could've come out at any point in time and been relevant, in my opinion it just happens to be the topic of conversation finally."
Neither Starz nor the show creators have announced any possible plot points for Season 3 of The Girlfriend Experience, if it were to return. But according to Seimetz, anything is possible. "With an anthology series, the next season you really have the opportunity to hit reset, and hit reset in a big way," the writer-director told Variety.
Even though storylines for next season remain unknown, fans can rest assured that those of Erica, Anna, and Bria will be going out with a bang come the finale on Dec. 24.