Why 'The Haunting of Hill House' Season 2 Could Seem Like An Entirely Different Show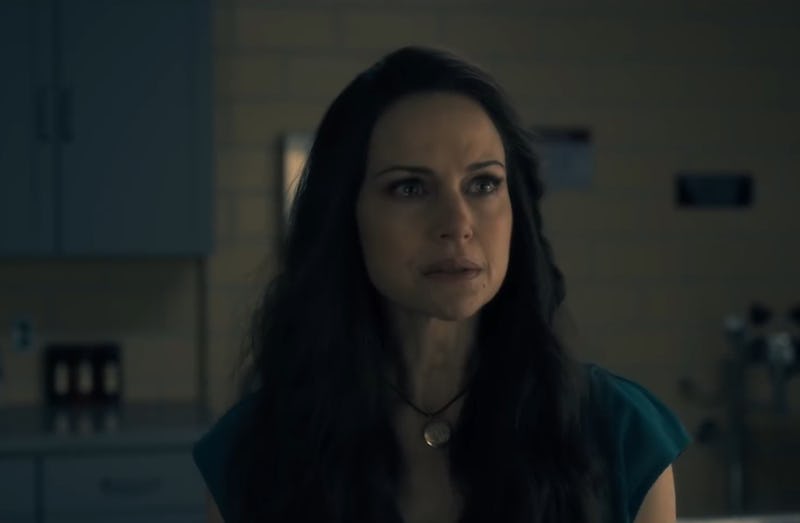 Netflix
Just in time for Halloween, a new Netflix show is setting up to deliver plenty of scares for anyone who tunes in. The Haunting of Hill House debuts this week, and as its name suggests, it follows a family dealing with a series of troubling supernatural events taking place in their home. There has been buzz circulating about the show ever since it was announced, and plenty of positive reviews are rolling in ahead of the premiere, so will The Haunting of Hill House return for Season 2?
There's no word yet on whether the series — based on the Shirley Jackson novel of the same name — will get a second season order, but the cast seems confident it will go far. Star Oliver Jackson-Cohen thinks there are several directions the story could go if given more episodes.
"There's millions of different options, they could continue on and have it a couple of years on and how the remaining Cranes are dealing with [the situation]," he said in an interview with Digital Spy. "They could go back and tell the story of the Hills at Hill House, they could do an anthology. There's so many options that they can toy with here which I think makes it so exciting to be part of a show like this."
Michiel Huisman, on the other hand, was more discerning. "I have no idea, if we were ever to make a Season 2 what that would look like. I'm up for anything," he said. "This could be more, for me. But that really depends on the audience; if it's going to be successful or not, if people like it. The cool thing about Netflix is we can very easily see if people watch it or not. And then we'll start a conversation about whether or not we'll make Season 2."
If early reviews are any indication, The Haunting of Hill House could be in for a bright future. The show's Rotten Tomatoes score among critics is a super optimistic 89 percent positive, while 98 percent of potential viewers on the site said they were excited for what's in store.
Reviews among major publications are equally as promising. Daniel D'Addario wrote for Variety that "like the best of the genre, [The Haunting of Hill House is] slowly insinuating, building in power as it tells a story of repressed trauma and family discord. It's an effective scare-fest that is at its best when the tale does more than jolt the viewer." Vulture's Jen Chaney wasn't thrilled by the slower pace of the series, but said once things start to pick up, the show excels by "throwing horrifying specters right into the lens, but just as often shoving them to the edges of the frame, forcing us to squint to determine whether we're seeing some thing or merely hallucinating."
It definitely sounds like a series that'll have viewers quaking in their boots, and if it takes off, who knows — maybe a fresh batch of episodes will be awaiting fans come next Halloween.
This article was originally published on