'The Hookup Plan' Could Be A Fresh Start For Netflix's French Programming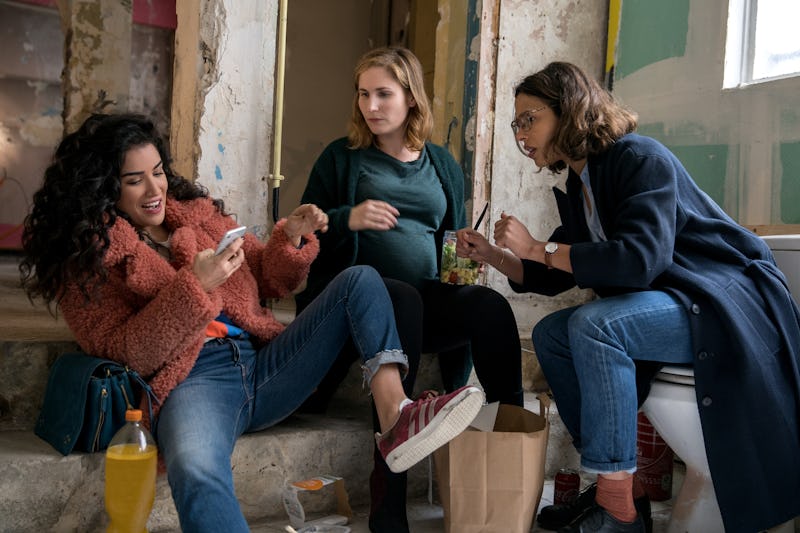 Stephanie Branchu / Netflix
Netflix's efforts towards crafting International programming has increased in the past few years, with Netflix debuting new series made in Germany, Mexico, Japan, South Korea, India, and a variety of other locations outside of Netflix's American home. However, while they've found success with producing original shows for some countries, success in France has eluded them — but that may chance with the premiere of Plan Coeur. Depending on how French audiences take to it, Plan Couer, or The Hook Up Plan, could return for Season 2 and could revitalize France's opinion of Netflix originals following a difficult start.
The Hook Up Plan is Netflix's second original French-language series, and follows the misadventures of a Parisian woman, Elsa, whose friends hire her a male escort in an attempt to build up her confidence — and what happens when Elsa's friend plan goes a little too well and results in Elsa falling for escort Jules, not knowing that's he's an escort hired by her friends. The show is a light-hearted rom-com, a genre that Netflix has been finding great success with in 2018 thanks to films like Set It Up and To All The Boys I've Loved Before, and could be a welcome restart of Netflix's French-language efforts following their first French-language series Marseille, a politically-charged crime drama that Télérama referred to as a "momentous false start" for the streaming platform's French efforts.
The shadow of Marseille looms so largely over Netflix's presence in France, that Télérama's positive review of the french series ends by saying "This is not yet the revolutionary Netflix [show] that was hoped for France, but it is already much better than Marseille." While Marseille and The Hook Up could not be farther apart in genre, tone, or presentation, the fact that Marseille was so poorly reviewed as Netflix's first French outing, that to the country's television critics any French Netflix production begs comparison to a show that Le Monde referred to as "an industrial accident." That's a big deal. Imagine The New York Times saying of a popular streaming platform's first show, "no one will lend a charitable hand to a series that has thrown itself into a rut. We do not even want to say it's a shame because, in fact, no it's not," and you'll understand the effect a review like the Le Monde review could have on a show. It's the kind of review that's so critical that it could jeopardize a platform's standing in a country they had not yet appealed to.
The fact that The Hook Up is a complete 180-degree turn from Marseille could bode well for the platform. Besides, what better story to tell in the city of love than a story about finding love in a city? By producing a low-stakes show that puts an emphasis on fun, The Hook Up could end up being so watchable that France will forget Marseille ever happened and international rom-com fans could start paying attention to Netflix's future French shows to try and find more tales of Parisian romance, and continue to tune into future seasons of The Hook Up should the series be renewed for a second season. There's no confirmation that The Hook Up is getting a Season 2 yet, but the fact that Marseille got two seasons despite poor reviews indicates that Netflix may be willing to take a chance on any French shows that find an audience.