Here's What We Know About A Season 2 Of Viola Davis' 'Last Defense'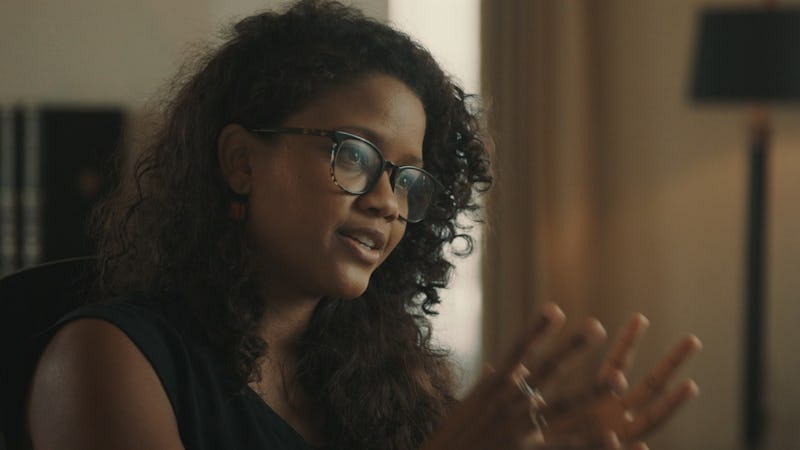 Lincoln Square Productions/ABC
In a world where Serial climbs podcast charts and Netflix's recommendations are basically all true crime shows and documentaries, The Last Defense fits right into the current media landscape. The seven part docuseries aims to shift perspectives and "explore and expose flaws in the American justice system through emotional, in-depth examinations" of two existing death row cases, per its description by ABC. It's already stirred up the kind of fan base and advocacy that executive producers Viola Davis and Julius Tennon were looking for, so the real question is: Will here be a Season 2 of The Last Defense and new set of cases to explore?
A new season has yet to be confirmed or denied by ABC or Lincoln Square Productions, which makes the show. But it's safe to say that the first seven episodes have only begun the deep dive that could come of this kind of evaluation of these death row cases. "Come with me on a gripping journey where you get to examine the evidence that put two people on death row," Davis says in the trailer for the show, referring to the trials of Darlie Routier and Julius Jones. "The docuseries is important so people can understand that it is not always fair ... It wakes people up. It gives a face, a heart, an image of those people we have dehumanized in the past."
Darlie Routie of Rowlett, Texas was charged with the 1996 murder of her five-year-old son, according to the Rowlett Lakeshore Times. Twenty years later, she maintains her innocence and her story that an intruder stabbed her two sons to death and injured her, cutting open her neck, even though she sits on death row today. She has yet to be executed, and The Last Defense hopes to inspire a reexamination of her case before her case progresses.
According to The Oklahoman, in 2002, Julius Jones was convicted of "first-degree murder and conspiracy to commit a felony - robbery - for the July 28, 1999, slaying of insurance executive Paul Scott Howell." At the time, Jones was an freshman athlete on a scholarship at the University of Oklahoma. To this day, he maintains that he did not commit the crime, and that claim is unraveled in all its nuances in the second half of The Last Defense.
"[The show is] about bringing social consciousness to what can happen to folks when they get incarcerated," Tennon said in the trailer. "And could potentially be incarcerated for the wrong thing." According to a review from Newsday contributor Diana Baldwin, the season will end inconclusively without enough information to apply the brakes to these inmates' current situations.
"Dozens of key people are involved in this series. The arguments, for and against, are heard again, the evidence intricately parsed, the memories all relived," Baldwin wrote in the same piece. "Doubts are raised, and convincing ones, but none are fatal blows." A second season might explore these cases further, and any appeals made as a result of the show, or open up other death row cases to explore. Hopefully, the public response is sufficient enough to warrant a second look at these, and other, cases for another round.
This article was originally published on