'The Rap Game' Is Just One Great Music Competition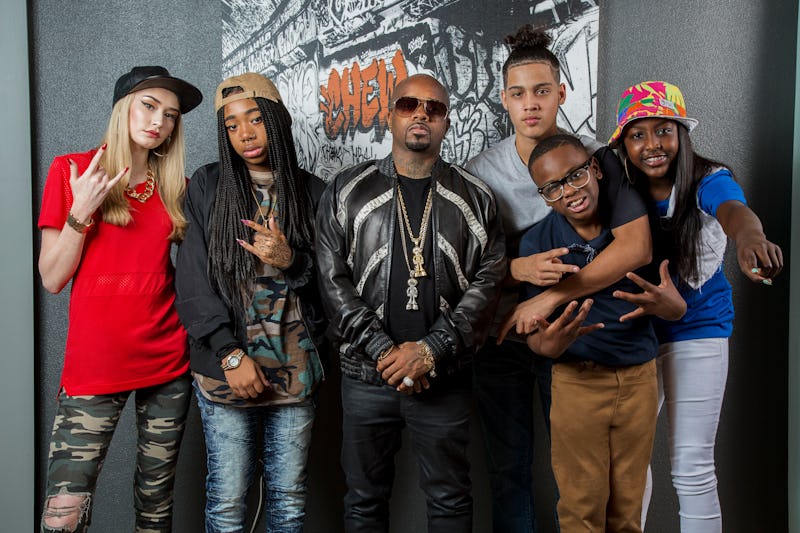 Annette Brown/Lifetime
The moment we've all been waiting for in Season 3 of The Rap Game is finally upon us. The Rap Game kids will all have their final performance to determine who will win a recording contract with Jermaine Dupri's label, So So Def Recordings, in the Season 3 finale on Friday, April 7 at 10 p.m. ET on Lifetime. But will that be the last we hear of this rap competition series, or does The Rap Game have a chance of returning for Season 4?
You might want to put the first three seasons of The Rap Game on repeat, because it's unclear if there will be any more of the reality competition series in the future. Lifetime has yet to officially announce whether or not The Rap Game will return for Season 4.
But The Rap Game's ratings have remained strong throughout its first three seasons with the series even gaining viewers during its most recent episode on March 31, according to data from the Nielsen Company, as reported by Screener, so it would be surprising if Lifetime let The Rap Game go at this stage. What's more, The Rap Game executive producer, host, and judge Dupri has posted some pretty curious Instagram photos lately, seeming to be taken on the set of Season 4 of The Rap Game.
He also appears to have invited his Instagram followers to the filming of Season 4's final performance. And there could even be more of The Rap Game on the way beyond Season 4. This video from what appears to be the wrap party on Season 4 of The Rap Game features Dupri exclaiming, "We will be making more TV!"
If Season 4 does, in fact, get the green light from Lifetime, it might not be long before the show is back on our TV screens. Its past three seasons have bowed in January 2016, July 2016, and January 2017, respectively, so it's certainly possible that a fourth season could premiere in the summer, especially since the principal filming on it seems to have already taken place.
In the meantime, you can catch your favorite artists from the first three seasons of The Rap Game on tour this summer. The Jermaine Dupri Presents SoSoSUMMER 17 Tour will be dropping some sick rhymes all over the country featuring Miss Mulatto, Mani, Nova, Deetranada, Supa Peach, Prince of NY, Lil Key, King Roscoe, Nia Kay, and more. The tour is slated to kick off on May 25 in Louisville, Kentucky and end on June 25 in Dallas.
Our time without new episodes of The Rap Game should go fast now that reality music competitions seem to be going through a bit of a renaissance these days. Sure, the most famous singing competition of them all, American Idol, may have sung its swan song in April 2016, but thanks to The Rap Game and some other series currently on the air and coming to a TV screen near you, getting acquainted with the next big stars in music has never been better.