After Two Unexpected Sequels, Marathon True Crime Doc 'The Staircase' May Finally Be Complete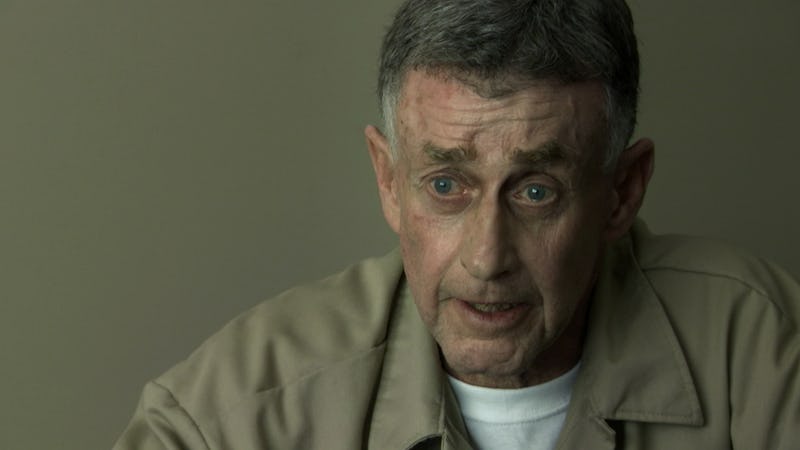 Netflix
There's a reason why viewers find true crime documentaries such as Making a Murderer and The Keepers so compelling. Everyone wants to try their hand at being a detective. Did this person really do what they've been accused of? That's why when Netflix announced that it was bringing new episodes of The Staircase to its streaming platform, along with the originals, diehard fans knew it was going to be the world's next new true crime obsession. But does the story really end here or will The Staircase come back with more episodes somewhere down the line? Given how much fans love a good mystery, I certainly wouldn't rule it out.
This particular series is unique in that not all of the episodes currently up on Netflix are brand new. In fact, the compelling documentary series originally aired in the U.S. on Sundance back in 2004. However, under the direction of Academy-award winner Jean-Xavier de Lestrade, additional episodes have been made available for streaming alongside the original iteration as a way to help further piece together this compelling mystery.
The story centers around crime novelist Michael Peterson, who was accused and initially convicted of killing his wife, Kathleen Peterson, whose body was found at the bottom of their staircase, as reported by CNN — though throughout the years Peterson has never faltered in maintaining his innocence.
Nevertheless, Peterson received a life sentence for the crime, according to The Daily Mail, though after serving close to nine years in prison, he was given a new trial due to the testimony of blood spatter analyst Duane Dever being called into question. This, in turn, inspired de Lestrade to create a follow-up to the series in 2013, which documented Peterson's release from jail. Now, it's Netflix's turn to reveal the final part of this story, which will focus on the final act of this lengthy legal ordeal.
In 2017, Peterson decided to submit an Alford plea for a voluntary manslaughter charge, which — as per The Associated Press — essentially allows him to maintain his innocence while, at the same time, acknowledging that there's enough evidence against him for the prosecution to convict. Since he had already served the amount of time needed for his new manslaughter sentence, he was released from prison.
However, even with his newfound freedom, Peterson still didn't consider the outcome to be a win. "Right now, I can live with this. It's not fair, It's not right," he told reporters after the hearing, according to the same Associated Press report. "I'm innocent. This deal is not a good one for me... It is a great deal for the district attorney."
That conclusion certainly makes it seem like this will be the final installment of The Staircase, but if past true crime shows are any indicator, there are always more layers of a case to unravel. Neither Netflix nor de Lestrade have come out and confirmed that the series could come back for more in any official capacity — but then again, they haven't denied that it will either. Only time will tell in regards to this particular show's future, but the details provided are sure to keep you occupied for the time being.
If you're looking for a clear answer as to what really happened on the evening of Kathleen's death, though, you may end up being disappointed since discovering the truth was never de Lestrade's ultimate goal. "The purpose has never been to look for the truth, or to look for what happened that night," he said during a panel at the Tribeca Film Festival, according to Stylist. "It was just to look at the way the justice system would treat the case, and it took 17 years."
Nevertheless, that's certainly not going to stop fans from obsessing over the case. You may go into this series thinking one thing, but come out of it with a whole new perspective on the matter. Either way, this case is definitely worth your attention — and perhaps even a few more episodes someday in the future.