Will There Be A Celebrity Love Island? The '00s Original Is Being Reexamined & IDK What To Think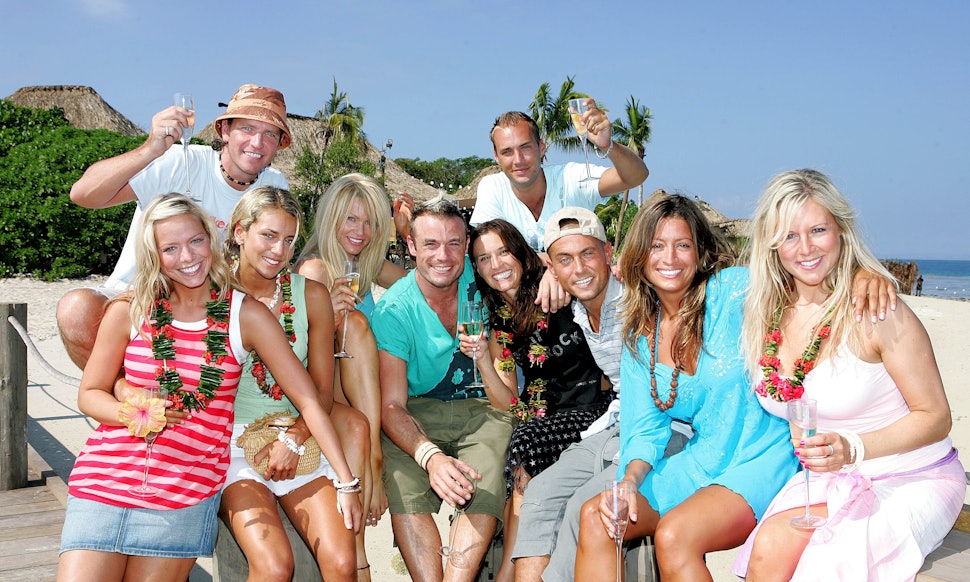 REX/Shutterstock
Those who have been fans of watching good looking people find love in paradise long before Chris and Kem ever came on the scene will no doubt be wondering if the celebrity version of the show will make a come back. Yep, that's right. The format that saw the likes of Calum Best, Bianca Gascoigne, and Rebecca Loos shack up in a villa is back under the spotlight. So given the popularity of the current show, will there be a Celebrity Love Island?
Well, I hate to disappoint you, but it's unlikely to be revived according to the big boss at ITV2, despite the success of the non-celeb version. Paul Mortimer, who heads up the channel, has ruled out a star-studded lineup from future series of Love Island, as he believes normal contestants are the key to the show's winning formula.
"I think there's something still, with respect to the contestants, to the naivety of them coming in," he told Radio Times. "Even now you don't realise there are 70 cameras on you. You forget. And I think celebrities come with the experience of being performers and being in front of the cameras. You wouldn't get as much out of them."
Love Island on YouTube
And Angela Jain, managing director of ITV Studios Entertainment, agrees. "I think the magic of this show is that they're normal people, I really do," she told the publication.
"When we re-imagined the show four years ago, we talked a lot about whether it should be a celebrity version or not and in the end we really thought quite strongly that if this show were to work then we would create celebrities. And I suppose that's happened even quicker than we thought."
Much as I look back with fond memories at the original series of Love Island, perhaps it's for the best that it's not coming back. It certainly wasn't as successful as its current iteration, only lasting for two series from 2005-2006 before being cancelled. While drama between the contestants was limited on the first run, the Mirror reported there was trouble on set with hosts Patrick Kielty and Kelly Brook proving tricky, while filming was disrupted by a tropical storm over the islands of Fiji, with The Sun reporting an eviction episode was cancelled due to six foot waves.
The second series didn't fare much better. Fearne Cotton was drafted in to present alongside Kielty and producers dropped the "celebrity" from the show's name, welcoming non-celebs onto the island. Contestants also had to cook and clean for themselves as an attempt to quell criticism that they were just getting free holidays.
Despite the tweaks, it couldn't recover from its disastrous debut series and was axed. It didn't return to screens for almost 10 years until the first series of normal Love Island in 2015.
ITV2 on YouTube
Still, while the celeb version may be set to remain in the reality show reject folder for the foreseeable, it lives on in the new version. The hosts and location might be different, but the £50,000 prize money is still the same, there's certainly drama, tropical weather (I've heard it can get very "muggy" in that villa) and the islanders now get up to much more mischief than they did nearly a decade ago (wow, I feel old).
But if you're still feeling a little sad about the fate of your '00s fave, take comfort in the return of normal Love Island, which is on for a bumper eight weeks this year. And if that's still not quite enough to lighten your mood, a little reminiscing about the original with the help of its ultra-catchy theme tune should do the trick.