Twitter Loves Winona Ryder's Golden Globes Dress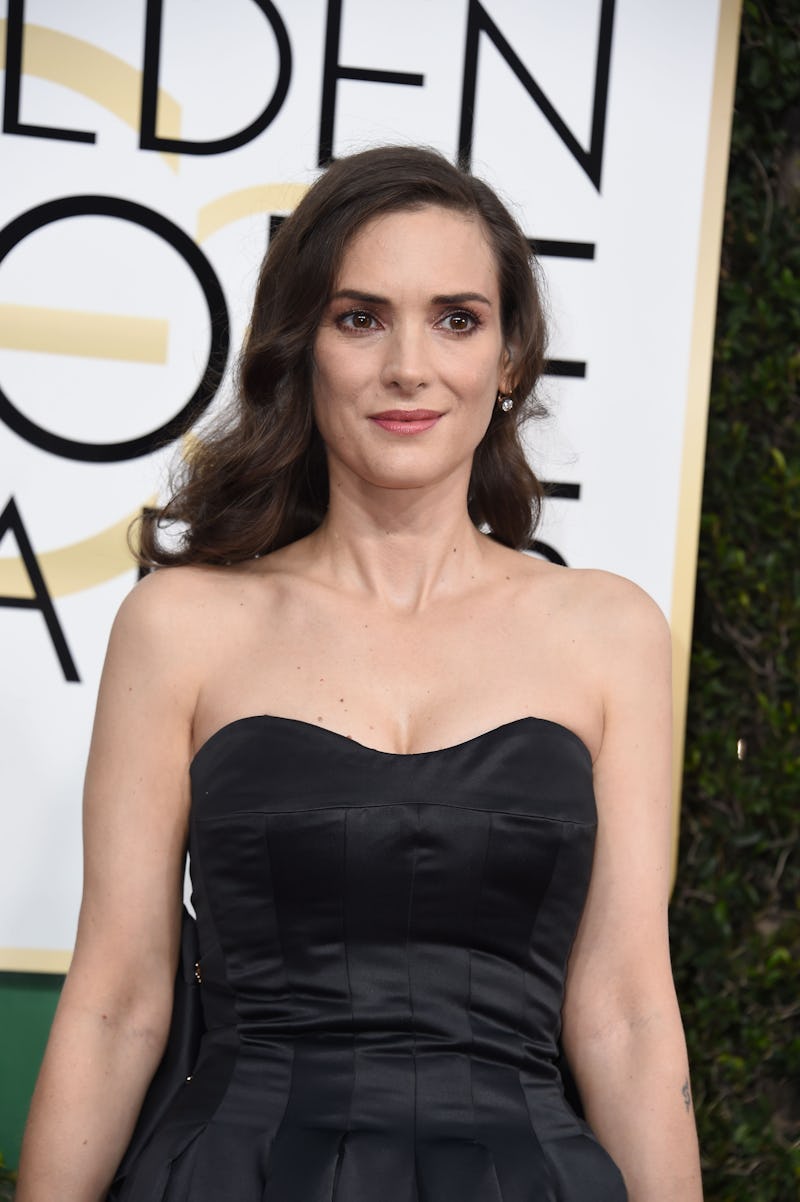 VALERIE MACON/AFP/Getty Images
The icon is back, people! Winona Ryder is back at the Golden Globes for the first time since 1994, and fans are excited. Not only is her arrival an exciting moment, but her outfit is being raved about as well. Compared to her early '90s look, not much has changed. Fans are still just as obsessed as they were back in the day though.
When I first heard that Ryder was nominated for Best Actress in a Drama TV Series, I was instantly excited. Not only would she grace us with her presence, but it was yet another opportunity for her to rock the red carpet. That's exactly what she did, and trust me when I say that her fans noticed.
Ryder stepped onto the red carpet in a gorgeous Victor and Rolf gown that stuck to her classic all-black style. It wasn't all that simple though. When she turned around, there was a giant bow on the back of the pleated gown. Basically, it was classic in the front, full-on party in the back. It honestly doesn't get much better than this as far as red carpet fashion.
Twitter fans quickly pointed out how her style hasn't changed much either. Here's a comparison to show you exactly what they mean.
How awesome is that before and after! Twitter fans definitely caught on to the comparison and had a lot of positive things to say.
Still stunning in all black!
I swear, this actress doesn't age.
Same.
A legend is right!
My thoughts exactly.
Ryder, please tell us your secrets.