You Can Travel To The Moon (Yes, This Is For Real)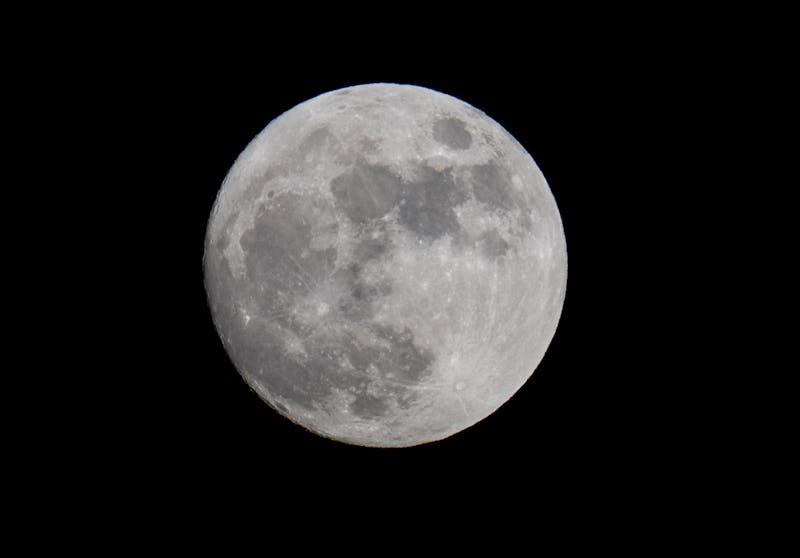 Matt Cardy/Getty Images News/Getty Images
For most of us, the idea of traveling into deep space sounds like a science fiction-fueled pipe dream, or a serious venture that requires a lifetime of astronaut training. However, an announcement from the visionary and CEO Elon Musk revealed that Spacex has plans to send passengers to the moon as soon as 2018.
The announcement made early Monday morning on the Spacex website clarified that the trip will be taken by two private passengers with no prior astronaut experience. It said, "We are excited to announce that SpaceX has been approached to fly two private citizens on a trip around the moon late next year. They have already paid a significant deposit to do a moon mission."
According to the announcement, the lucky passengers, whose identities have not yet been revealed to the public, paid a large yet undisclosed sum for their trip around the Moon. The hope is, that following the presumed success of this trip, SpaceX will carry private passengers to the moon once or twice a year, which would greatly help with the general funding for SpaceX.
For a ballpark reference of the possible ticket cost, a NASA report revealed that it costs around $80 million dollars for one ticket on the Russian Soyuz rocket. So, while it's absolutely surreal that Moon travel may soon become accessible to civilians, it will still remain light years away from the proletariat.
If all goes as planned, SpaceX's first tourist moon trip in 2018 will take approximately a week, just long enough for the passengers to romantically skim the moon's surface (while tearfully contemplating their existence), before diving deeper into the gorgeous terror of space and coming back to this tiny planet.
The two mystery travelers, who we can presume are either already deeply in love, or will fall in deep intergalactic hate, will be flying on the automated Crew Dragon spacecraft with the Falcon Heavy rocket. Since there will be no one to save them if terror ensues, Musk shared that the brave (and very rich) passengers will be equipped with Moon tourist training, he said, "We expect to conduct health and fitness tests, as well as begin initial training later this year."
If this whole situation sounds deeply terrifying and unsettling to you, have no fear. There are precautions being taken. Before the private passengers board the spacecraft, a statement from SpaceX revealed that The Dragon will embark on its maiden launch this summer to test safety.
Later this year, as part of NASA's Commercial Crew Program, we will launch our Crew Dragon (Dragon Version 2) spacecraft to the International Space Station. This first demonstration mission will be in automatic mode, without people on board.
According to the statement, if all goes as planned in automatic mode, the Dragon will then go on a trip with a crew from NASA in 2018, "A subsequent mission with crew is expected to fly in the second quarter of 2018."
If all of that is successful, the private passengers will take their trip near the end of 2018. It would be an understatement to say that their Instagram feed will be fire.