You Can Now Apply For Jobs Directly On Facebook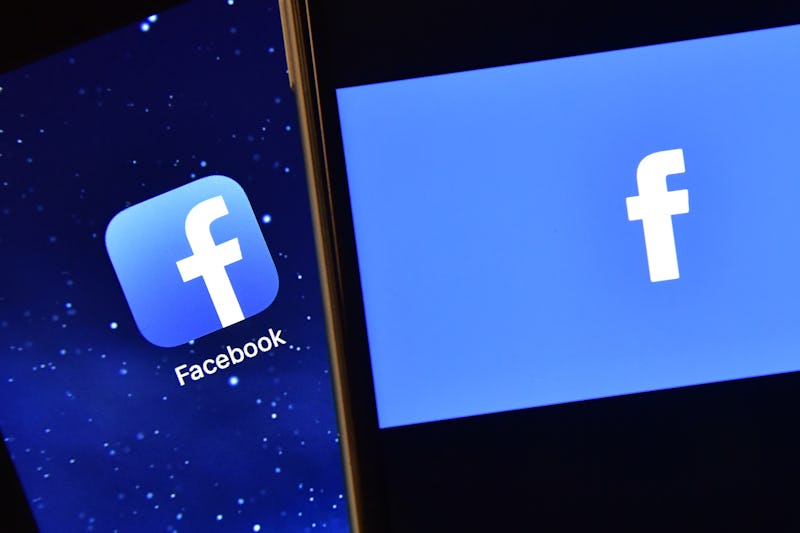 Carl Court/Getty Images News/Getty Images
Facebook users are already familiar with sharing information about job openings via News Feed posts — and now, a new feature is giving businesses the opportunity to reach out to potential applicants directly over the social networking site. That's right: You can now apply for jobs through Facebook, and businesses can use the site to get the word out about their openings, too. Those on the hunt for employment or interested in checking out available opportunities can finally turn to their Facebook app as a one-stop-shop for the latest news, updates from friends, and job listings. Guess it's time to get that suit pressed, right?
Facebook announced the launch of their new job tools in a Wednesday, Feb. 15, blog post. "We're focused on building new ways to help make it easier for businesses to interact with the over 1 billion people visiting Pages every month," the post reads. "Businesses and people already use Facebook to fill and find jobs, so we're rolling out new features that allow job posting and application directly on Facebook."
How does the new jobs feature work? Facebook administrators for companies based in the United States and Canada can now create and post a breakdown for the job they're looking to fill on their business' Page. Admins can also track applications and communicate with potential hires without ever leaving the app. So you could be soon getting your interview instructions from Facebook Messenger!
Those combing Facebook for employment opportunities can find these postings by visiting the Pages or clicking on the new jobs bookmark. This bookmark can be found under the "Explore" menu on your homepage, along with other services such as Facebook Marketplace and the "send or request money" tool. Under the jobs tab, job seekers can scroll through a selection of positions available nearby to see if anything sparks their interest. They can also change the parameters of their job search by setting location restrictions, and selecting their preferred industry and hours.
Applicants can apply directly through the social media site by clicking the "Apply Now" button on the listing. The business will only be able to see the information that the applicant has made public on their Facebook page. As with applying through job sites such as LinkedIn, Facebook will even "pre-populate" the form with the available information from your profile — an excellent reason to peruse privacy settings once more, and make sure your profile pic is professionally appropriate. Thankfully, you can always review and edit your job application before submitting it.
Facebook is hoping that their new job tools will help small business that have trouble getting the word out when a position becomes available. As they note in their blog post, "40 percent of US small businesses report that filling jobs was more difficult than they expected, which is surprising when you consider that these small businesses also employ nearly half of the country's workforce." Let's hope this new feature can help change that!