Here's How To Download JAY-Z's '4:44' For Free On TIDAL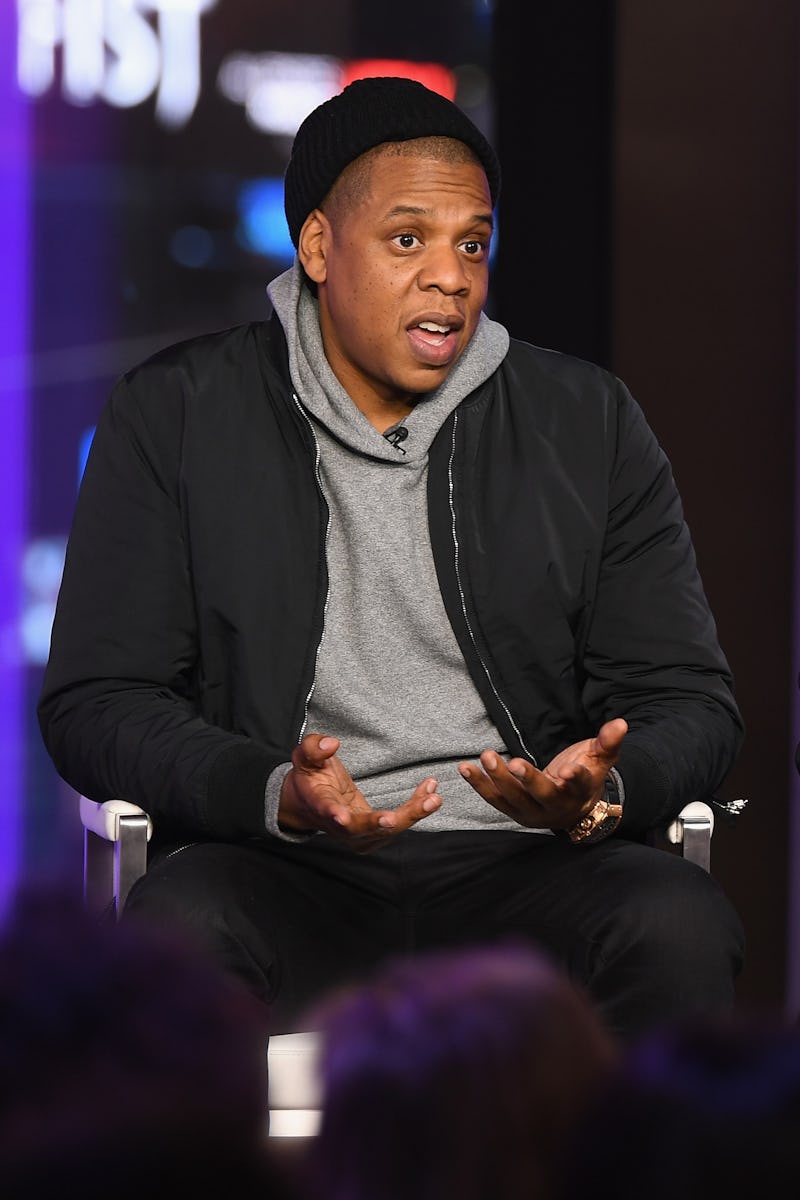 Dave Kotinsky/Getty Images Entertainment/Getty Images
It looks like JAY-Z's 4:44 album is now available for everyone on TIDAL. As reported by Us Weekly, you can download JAY-Z's new album 4:44 for free on the music streaming platform. On June 30, the highly-anticipated new album by the rapper dropped exclusively on TIDAL to existing subscribers — meaning that even those who signed up for a free trial were reportedly unable to access to Hova's new tracks. But on Sunday, media outlets such as Us Weekly and Complex have reported that 4:44 is now available for free on TIDAL — and it's totally legal.
Here's what you do: go to 444.tidal.com, enter your e-mail address, and the voucher code "SPRINT." Once you press "Redeem Voucher," you'll be taken to the album's track listing and given the option to download the tracks as MP3s. And if you do, you'll have a whole zip file of new JAY-Z music to enjoy throughout this long weekend. Could this mean the exclusive period is over? Judging by the voucher code, this could be a promotion meant for Sprint customers, since the album was also made available to them as well during the exclusive period. Bustle has reached out to TIDAL for comment, but has not yet heard back. Twitter user @BenGebrat actually tweeted this on June 30, but the technique was reported by the media on Sunday.
Sure, listening to 4:44 on a downloaded MP3s feels a bit old school, but it's better than no new JAY-Z songs at all. Since the album's release, fans had been clamoring for it to be available on other streaming services. Billboard reported that JAY-Z's album will be available to stream on Apple Music and iTunes next week, but an exact date had not been specified.
So, extract that zip file, cue up those brand new tunes and finally listen to all the JAY-Z tracks the internet has been buzzing about for the past few days.