Your Birth Control Might Get More Expensive Real Soon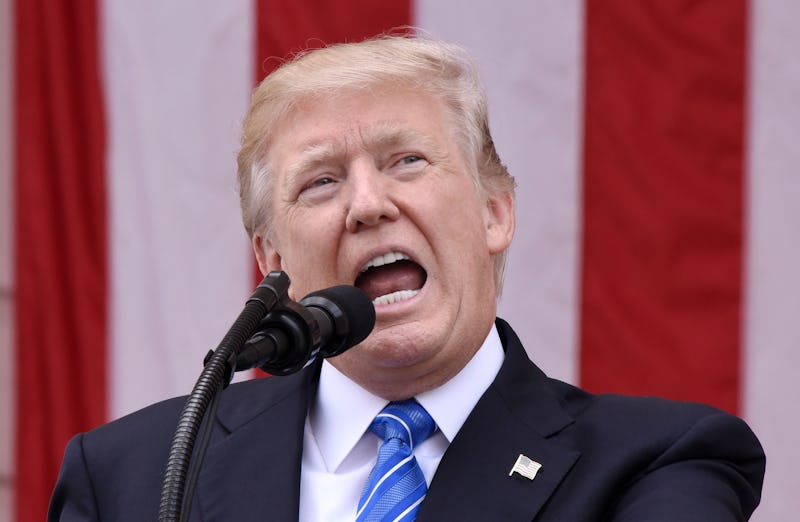 Pool/Getty Images News/Getty Images
Vox has published a leaked draft regulation that reveals the Trump administration's intention to limit birth control access. Such a regulation would overhaul Obamacare's birth control mandate, which currently requires most employers to provide insurance that covers contraception. The new regulation, if finalized, would reportedly permit all employers to seek religious or moral exemptions from the mandate.
Obamacare — or the Affordable Care Act (ACA) — currently requires almost all employers to provide this service. Under the ACA's current mandate, only religious houses of worship and some religiously affiliated institutions can seek such exemptions. If the Trump administration's draft proposal is finalized, however, more companies could seek exemptions from the mandate on moral or religious grounds. As a result of the proposed overhaul, many people would have to pay out of their own pockets for birth control measures instead of obtaining them for free through the insurance provided by their employers.
If this regulation is finalized, it would have a devastating effect on people who rely on their employers to respect the birth control mandate. Alongside STI counseling sessions, breastfeeding support, and domestic violence screening, the birth control mandate is one of eight preventive services that the ACA requires employer-issued insurance plans to provide for free.
This is certainly not the first time the provision of contraceptive services under employer-issued health plans has been called into question. Ever since the mandate came into being, it has been one of the most controversial components of the ACA. The 2014 Burwell v. Hobby Lobby case threw the subject into a much more public spotlight when the Supreme Court ruled 5-4 that certain private businesses with limited shareholders could seek an exemption from providing birth control access if they perceived it as violating their religious beliefs.
Democrats in Congress have already expressed opposition to the draft regulation. According to The Washington Post, House Minority Leader Nancy Pelosi described the proposed legislation as "sickening," and criticized it for attempting to limit access to essential health care services.
"The draft rule announced today attempts to tear away women's control over their own private health decisions and put that control in the hands of employers and politicians," Pelosi said in an official statement.
Vox's copy of the draft proposal shows that it is dated May 23, and Vox reported that the regulation is undergoing one final step before being made official: a review by the Office of Management and Budget. Once the regulation is finalized and published, it would go into effect immediately.