Here's Your Horoscope For Today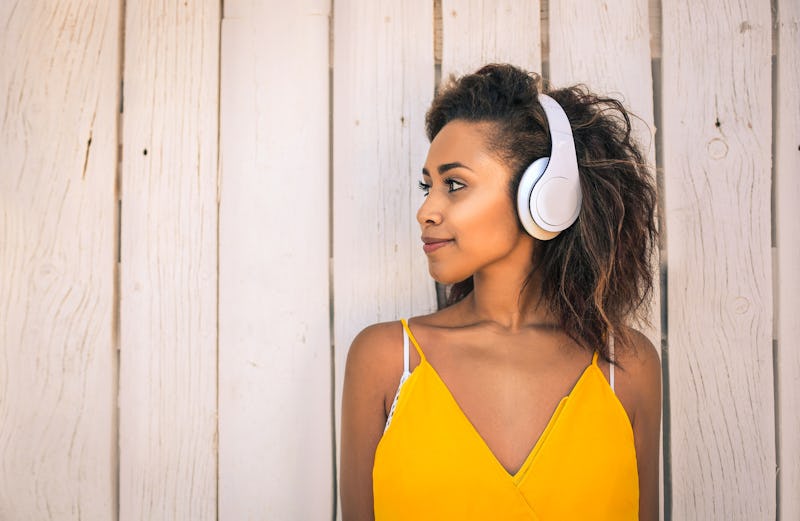 merla/Fotolia
We're constantly fascinated by what our zodiac sign says about our lives, whether it's which signs are most compatible or how each sign handles conflict in relationships. That's why Bustle has enlisted Mecca Woods, a New York City-based astrologer of MyLifeCreated.com, to tell us all about how astrology is affecting our lives each day. Today's topic: your daily horoscope for Feb. 12, 2018.
The Moon continues to move through committed and hardworking Capricorn today, putting us in the mood to clock in the hours and get things done. By the late afternoon, the Moon syncs up with Pluto in Capricorn which could give us the extra oomph we need to lay waste to the obstacles in our path. At the same time this Moon-Pluto combo pushes us to purge the things in our lives that may be getting in the way of our success, security, and productivity. With the Capricorn Moon teaming up with Jupiter in Scorpio later this evening, we're encouraged to go after our biggest desires by putting in the planning and effort to make them a reality.
Read below to see what the stars mean for your sign today and check out your February 2018 monthly horoscope.
Aries (March 21 - April 19)
You may be feeling unstoppable today and that's a good thing as you are more than capable of tackling whatever challenges you may face in getting to the top. Stay focused on your target and hit it. You could manifest a paid opportunity that lands you and your work on the map. Congrats.
Taurus (April 20 - May 20)
All that study you've been putting in and those experiences you've accumulated are about to pay off. Though when it comes to getting a big plan or idea off of the ground, look to the people in your network to help you out. Collaborating with others will push you far. Team up.
Gemini (May 21 - June 20)
When it comes to your work, are you just going through the motions or are you doing something that you're passionate about? This may be the question that's at the forefront for you today. Overall, don't shortchange yourself. Look to ways that you can bring passion and purpose to your life.
Cancer (June 21 - July 22)
A new relationship could be brewing, which is good news if you're single and looking. Don't be afraid to open up your heart to love. What you're looking for exists. Meanwhile, if you're already in a couple, the time you spend together today could be incredibly healing for you. Enjoy.
Leo (July 23 - Aug. 22)
Take care of yourself, Leo. While you might feel like you can push yourself to your limits today, consider that it may be better to be more proactive about taking care of your health. This includes your mental health too. Don't put self-care off when you can see to it today. You need it.
Virgo (Aug. 23 - Sept. 22)
Your creative energy is on high today, though in order to make the most of it, you may need to get out of your own way first. In other words, stop holding back. You've got something that wants to come out but you have to stop doubting or being afraid of your own power. Take some risks.
Libra (Sept. 23 - Oct. 22)
Your home and financial security may be on your mind today, which could have you looking to ways that you can improve both. Something you've been ignoring may need to be addressed today. Though overall, the intensity you're feeling is a good thing. It will help to push you forward.
Scorpio (Oct. 23 - Nov. 21)
You should feel ready to bring an idea to life. Whether it's a writing a book or launching a marketing campaign or website, the stars are helping you to put in the footwork needed to execute a grand plan. Your words and ideas carry much power. Have people pay you and pay you well for them.
Sagittarius (Nov. 22 - Dec. 21)
It's all about your cash today, as you work on figuring out ways that you can bring in more money. Hint: it may require you to be more proactive about finding opportunities or being more savvy about how you use your resources. A financial boost could arrive for you in the nick of time.
Capricorn (Dec. 22 - Jan. 19)
That confidence your feeling today is a good thing as it means you're unwilling to let much get in your way when it comes to getting what you want. Though don't think you have to go it alone in executing your plans. You have good people around you that are ready to help. Utilize them.
Aquarius (Jan. 20 - Feb. 18)
You are the answer to what you've been seeking. You might need to be reminded of this today. You are a magician in your own right and it's going to take your own brand of magic to get you to the top. Though you need to believe that it's possible. In other words, don't play yourself small.
Pisces (Feb. 19 - March 20)
If you're feeling a bit obsessive about making a dream come true — good. It means you're more willing to put in the work it takes. Try not to worry too much about how things will fall into place, trust that they will. Meanwhile, connect with the kind of folks that represent where you want to be.