Here's Your Horoscope For Today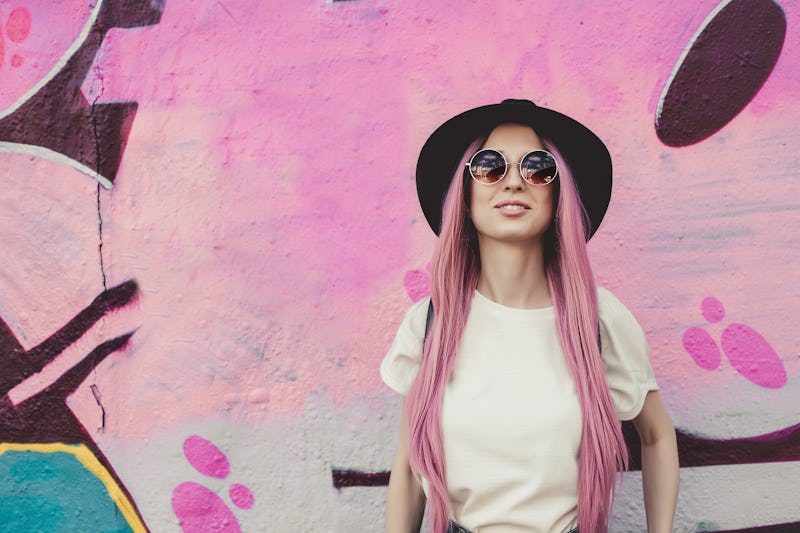 fedorovacz/Fotolia
We're constantly fascinated by what our zodiac sign says about our lives, whether it's which signs are most compatible or how each sign handles conflict in relationships. That's why Bustle has enlisted Mecca Woods, a New York City-based astrologer of MyLifeCreated.com, to tell us all about how astrology is affecting our lives each day. Today's topic: your daily horoscope for July 9, 2018.
Today gets off to a bumpy start thanks to Mercury in Leo squaring off with Jupiter in Scorpio and the Taurus Moon squaring off with Venus in Leo, which could scramble communication and connections with others. Under this planetary combination, we could feel misunderstood or run the risk of getting our signals crossed with others. The best way we can handle this planetary combination is to get clarification before making any assumptions. The good news is that the Moon will be moving into intellectual and communicative Gemini by the early afternoon, which can help us with better assessing and communicating what we feel, especially as the Moon in Gemini teams up with wounded Chiron in Aries by the early evening.
By late tonight, love planet Venus enters doting and detail-oriented Virgo. With Venus in Virgo, relationships and financial matters take on a practical outlook, pushing us to find solutions to repair or improve our connections to ourselves, each other, and the things that we value.
Read below to see what the stars mean for your sign today, and check out your July 2018 monthly horoscope.
Aries (March 21 - April 19)
You may receive an opportunity today based on your artistic or creative talent. However, you'll need to make sure that the money matches the compliment. In other words, don't sell yourself short. In matters of the heart, where can you afford to be a bit more giving?
Taurus (April 20 - May 20)
There's a chance that you could be feeling taken for granted today by others. Though instead of keeping what you're feeling to yourself, it's best that you speak up and say what's on your mind. Not only will you give others the chance to correct their behavior but you are also affirming your worth.
Gemini (May 21 - June 20)
You might feel like no matter how hard you try today, that you can't find the right words to say. You might even be afraid of how others may take it if you do express your thoughts or feelings. Know that as long as you speak from the heart, you can't go wrong. Be your authentic self and be heard.
Cancer (June 21 - July 22)
You might be feeling like an odd-duck out when it comes to a certain friendship or circle of friends. While you usually go out of your way for others, it may be best to go your own way for now, especially if your self-esteem is at stake. Take a time out to nurse and nurture yourself.
Leo (July 23 - Aug. 22)
The praise and attention you seek may not be as forthcoming as you'd like today, which could have you in your feelings and in your head. Before you go out of your way and begin people-pleasing, try to take a step back and detach from the need to be liked. Also, a loving friend may come to the rescue.
Virgo (Aug. 23 - Sept. 22)
You may not be seeing something or someone as clearly as you need to right now, which means it may be best to hold off on making any judgement until you can get more clarity and details on the situation at hand. Meanwhile, if you're worried about how others see you, just focus on being you.
Libra (Sept. 23 - Oct. 22)
Is someone (perhaps a friend) demanding more of you than you can afford to give right now? If the answer is yes, try not to worry yourself too much about bending over backwards for them. Instead, this could be your cue to speak your truth and make an exit if necessary. You don't have to be nice.
Scorpio (Oct. 23 - Nov. 21)
You could be feeling misunderstood or misjudged today which could have you on the defensive. If this is the case, it may be time to let your guard down and say what you feel, even if the conversation is a tough one. You might be pleasantly surprised at what happens. Growth is possible.
Sagittarius (Nov. 22 - Dec. 21)
There might be a damper on your usual carefree spirit today. It seems that the way you're used to doing something needs to change if you truly want to be happy. When it comes to relationships in particular, are you bringing the best version of yourself to the table? Put yourself in another's shoes.
Capricorn (Dec. 22 - Jan. 19)
If your love life isn't going the way you want it, perhaps it may be time to take a step back and take a moment for some self-inventory. Where could you stand to be a bit more vulnerable, honest, or giving of yourself? Not that you have to be anyone's doormat but intimacy has to come from both parties.
Aquarius (Jan. 20 - Feb. 18)
You and someone you're close to or someone you live with may not be on the same page today, which might call for some compromise from the both of you. Give each other some space for now and come back to the issue later. A heart-to-heart conversation can help to smooth things over.
Pisces (Feb. 19 - March 20)
It may feel like you're spinning your wheels today, which could leave you feeling a bit overwhelmed. You might even feel like you're being bombarded with everyone else's thoughts and opinions today. Take some time out to draw inward and get the emotional nourishment that you need.