The New Zadie Smith Is The Essay Collection Everyone Will Be Talking About In 2018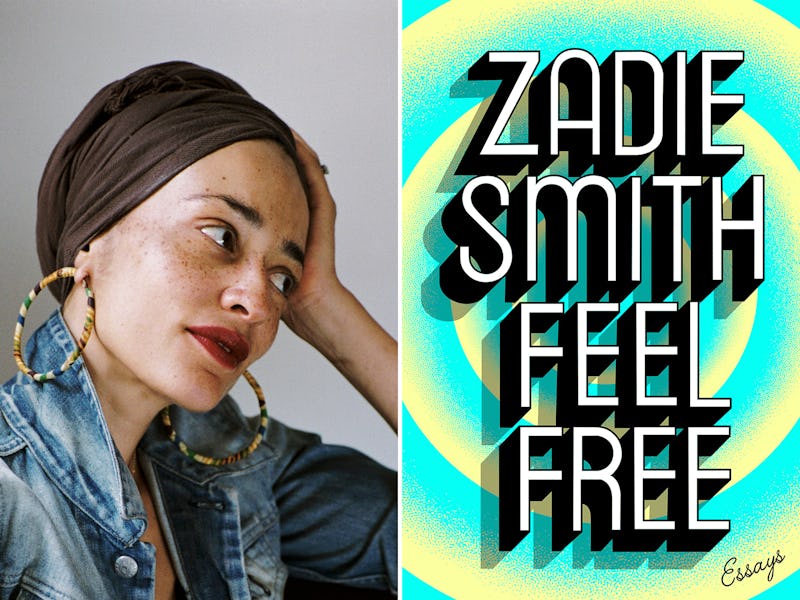 Photo of Zadie Smith, courtesy of Dominique Nabokov
Zadie Smith is a writer that makes you want to write — like, really want to write. Enlightening and inquisitive, thoughtful and provocative, Zadie Smith's work inspires you to view life through a wider lens, to become more aware and curious about the world that surrounds you. Whether it is a piece reflecting on the rise of social media, her introspections on the artwork of Lynette Yiadom-Boakye, or an essay exploring race and identity through the work of Key & Peele, Smith is able to so eloquently capture the spirit of the many different details — politics, pop culture, love, insecurities, parenthood — that meld together to make up modern life.
In her latest book release, titled Feel Free, Smith presents a collection of essays, a few published previously and many that are new, that cover a number of topics ranging from politics to philosophy, Justin Bieber to ballet, and everything in-between. Split into five sections — "In the World," "In the Audience," "In the Gallery," "On the Bookshelf," and "Feel Free" — the book examines the many different building blocks that make every person an individual. The writings that explore pop culture — such as those on Michael Jackson, Jay-Z, Joni Mitchell and others — allow the reader to peel back the many layers of individuals most often seen in the public eye. The pieces that discuss philosophy, art, and film, leave the reader's curiosity sparked, eager to learn more about these topics she's introduced. No matter what the subject matter may be, however, one thing is for sure: Smith's accounts will resonate deeply with you and ask you to look inward to discover the many layers of your own self.
Feel Free by Zadie Smith, $18, Amazon
In many ways, Feel Free acts as a mirror; it demands that you meditate on your reflection and search deeper within. This is especially true of the essay "Some Notes on Attunement," in which Smith explains how something she once hated (in her case, the music of Joni Mitchell) eventually became one of the most essential parts of being. She calls this idea "attunement." "A sudden unexpected attunement", Smith writes. "Or a returning from nothing, or from negative, into something soaring and positive and sublime." In another essay, titled "Generation Why," she shifts her focus to the false reality that social media sites — such as Facebook — create, and in "Elegy for a Country's Seasons", she dissects the effects of climate change on people across the planet. "I went into an Italian garden in early July, with its owner, a woman in her eighties," Smith writes, "And upon seeing the scorched yellow earth and withered roses, and hearing what only the really old people will confess - in all my years I've never seen anything like it - I found my mind finally beginning to turn from the elegiac what have we done? to the practical what can we do?"
Feel Free is a book you can read cover-to-cover or an essay at a time. It will inspire you to create, to connect, and to look at life with fresh eyes. "Sometimes the books you're dreaming of have already been written", Smith writes. Well, she may have just written one.