Zayn's New Song Will Get Stuck In Your Head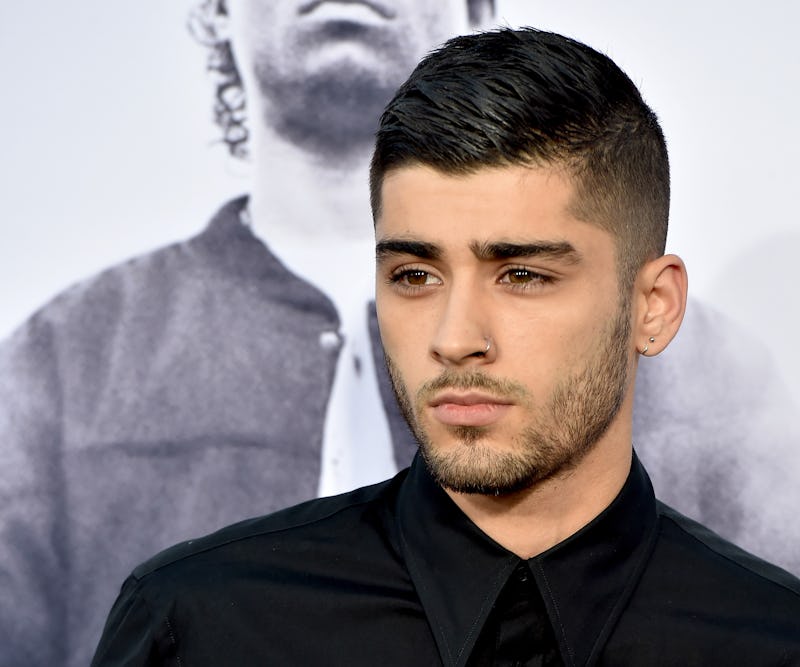 Kevin Winter/Getty Images Entertainment/Getty Images
Since splitting from One Direction back in 2015, Zayn hasn't been shy about shedding his boy band skin and trading up for a sexier, R&B aesthetic. Just look to "I Don't Wanna Live Forever," his seductive, falsetto-driven team-up with Taylor Swift for the Fifty Shades Darker soundtrack — a sequel for a franchise that's become essentially synonymous with eroticism. But Zayn's "Still Got Time" lyrics show that his racy new sound can still be plenty romantic.
The song, released on Thursday after Zayn teased it on Twitter earlier this week, features Drake affiliate PartyNextDoor. The resulting collaboration is a breezy, summertime bop practically built for the radio. At first, it comes off as a single girls anthem. Zayn starts by recalling the age-old saying that, "When you stop looking for love, it will find you," telling listeners that they needn't be in a rush to fall in love.
"Just stop lookin' for love / Girl, you know you still got time," he croons on the airy, guitar-plucked hook.
But if a 24-year-old man, who's been in a seemingly blissful relationship with Gigi Hadid since last year, seems like an unlikely champion for the woes of single womanhood, he is. As Zayn gets deeper into the song, he pivots, urging women to give what's in front of them a chance.
"This could be something if you let it be something
Don't scare me away
Turning something's into nothing, babe
You're already used to the games, babe
You play your role and I play the same."
Those last two lines are a little off-the-mark (ladies, don't settle for men who still play games), but he gets his point across.
PartyNextDoor takes it a step further, assuring women he's "boyfriend material."
"I know I'm working my magic
And I know you diggin' my fabric
I'm boyfriend material
You said it yourself you digging me
And I'd be lying if I said it wasn't equally (equally, babe)
A feeling that we both feel (both feel)
Something that is so real (so real)
But I got to let you know slowly
Well, it may be truthfully
But you just gotta stop looking for it."
On the bridge, Zayn jumps back in with one more "this could be something" reminder before closing out on the chorus.
If you listen closely, "Still Got Time" is meant less as a means to assuage listeners from putting too much pressure on themselves to find a relationship, and more as a reminder that sometimes, what you need is right in front of you. It's a little cliché, but in a world where millennials often skirt around commitment, it might be the push they need to finally give love a chance.