Zendaya Is Proof Of The Power Of Being Yourself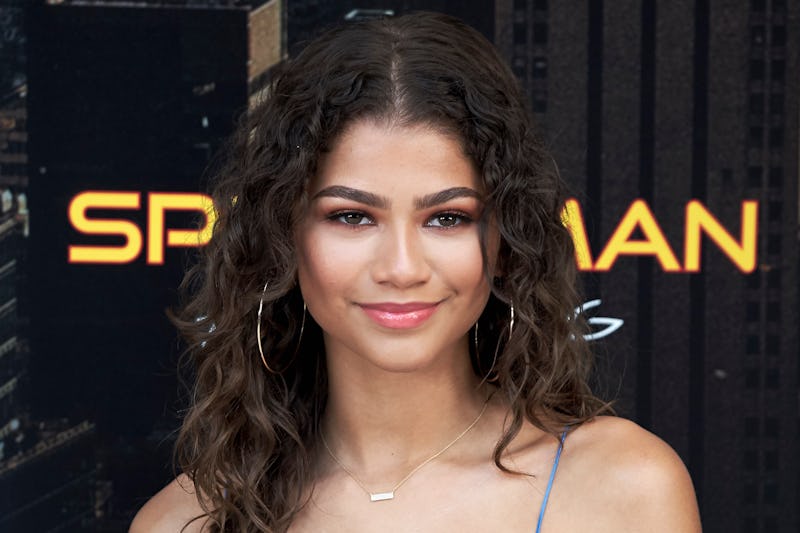 Carlos Alvarez/Getty Images Entertainment/Getty Images
A great paradox exists among actors. Although their job is to embody characters with chameleon-like ease, the Shakespearian mantra of "To thine own self be true" also lingers over their heads when it comes to their public personas. Maintaining a sense of self seems to be especially difficult for child stars. The world has watched performers like Britney Spears and Miley Cyrus rebel against their carefully crafted images, but for Zendaya, straying from being true to herself was never an option.
In fact, it is her unapologetic confidence, unflinching activism, and unwavering identity as an everyday girl from Oakland that has led the 20-year-old from being a Disney darling to a soon-to-be film star. As her new Vogue cover interview notes, Zendaya briefly tried to fit the Disney mold as a star on the network, but opted to break the rules and blaze her own path. "Slowly I realized that was stupid," she told the magazine. "People think I'm cool when I'm Zendaya."
The Spiderman: Homecoming star explained that facing criticism for being biracial, experimenting with faux dreadlocks, and embracing her natural curly hair only helped strengthen her identity. And when it came to developing her character on Disney's K.C. Undercover, 16-year-old Zendaya took a meeting and fought for K.C. to not subscribe to the common singing and dancing model. "No. She can't dance; she can't sing. She can't do that stuff. There are other things that a girl can be." Zendaya went on to craft K.C. into a mini feminist icon. She told Vogue,
"I want her to be martial arts–trained. I want her to be able to do everything that a guy can do. I want her to be just as smart as everybody else. I want her to be a brainiac. I want her to be able to think on her feet. But I also want her to be socially awkward, not a cool kid. I want her to be normal with an extraordinary life."
By acting in and producing (she asked for a producing credit, too) her own show, Zendaya proved that she had an opportunity to make K.C. something greater. Like K.C., Zendaya is also "normal with an extraordinary life." But rather than letting her celebrity go to her head, she uses her platform to inspire others to recognize their own power. She explained,
"A lot of people don't realize their power. I have so many friends who say yes to everything or feel like they can't stand up for themselves in a situation... No: You have the power."
Zendaya famously used her power was when she eloquently shut down Giuliana Rancic for insulting the faux locs she wore to the 2015 Academy Awards. The public quickly found out that her fashionable form of self-expression was a proud homage to her family members and friends who wore locs. Hollywood also learned that Zendaya was a force to be reckoned with.
These days, the fashionista is lined up for two high-profile film roles. This year, she stars as Michelle in Spiderman: Homecoming and as a trapeze artist in The Greatest Showman alongside fellow Disney alum Zac Efron. These roles will no doubt launch her movie career into the stratosphere before she's even finished with K.C. Undercover.
How she's managed to stay grounded in an industry that has literally driven others mad is a skill in and of itself. If Zendaya had allowed herself to be molded into a prototypical product, she wouldn't be the unique "it girl" fans love. Her strength isn't measured by how many roles she books or how much money she makes. Her authenticity is her power.