Zoe Kravitz's Newest Ink Will Make You Want To Slither Into The Nearest Tattoo Shop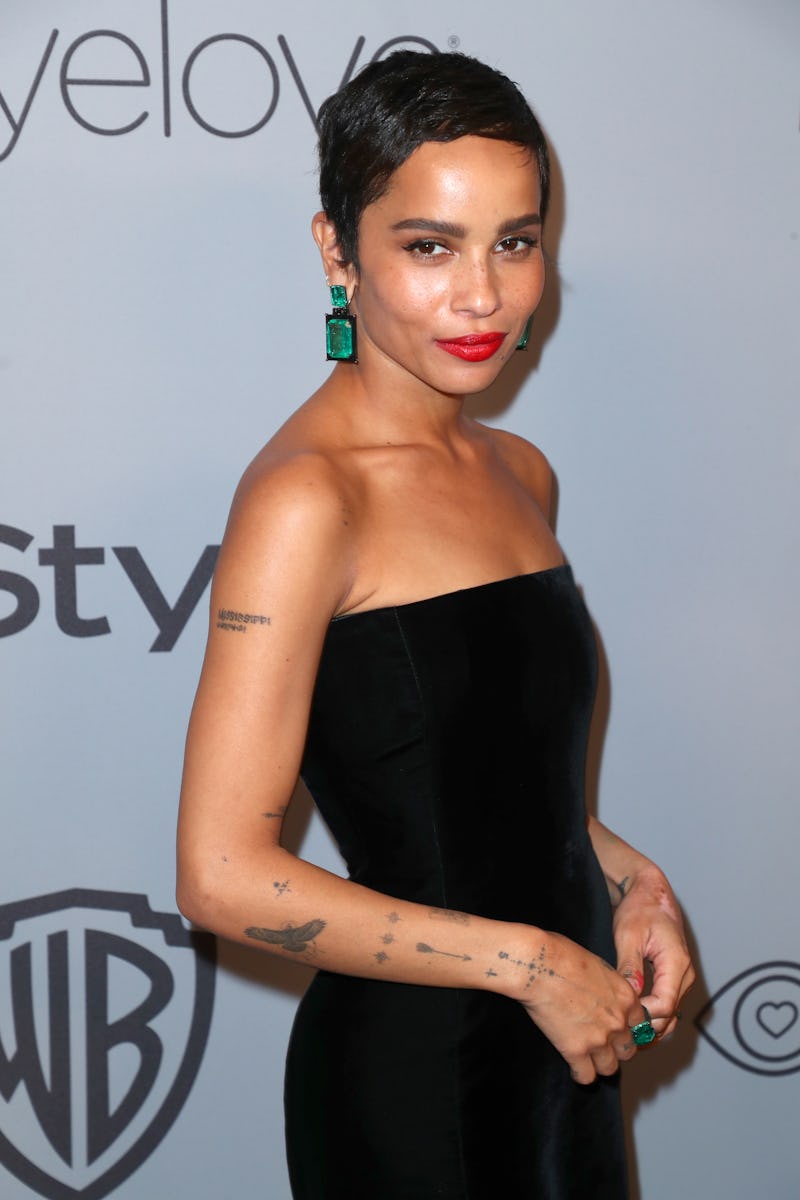 Joe Scarnici/Getty Images Entertainment/Getty Images
Zoë Kravitz isn't a stranger to the tattoo chair — the woman has over 45 tattoos and counting, and each one is more interesting than the next. There's the phrase "Sweet Kid" stenciled by her elbow, which was one of her childhood nicknames. Then there's "Mississippi *@!!?*@!" by her shoulder, for jazz legend Nina Simone's song, ""Mississippi Goddamn," which was released in the midst of the Civil Rights Movement and speaks about racial struggles. Her siblings' names are tatted across her fingers, with "Lola" on her right hand and "Wolf" on her left. And then there's a palm tree on her forearm with the word "Bahamas" written down the trunk, which is where her grandmother is from. We can go on and on, but there seems to be a fresh addition to the forever-growing collection. Kravitz got a brand new snake tattoo, and it's amazing.
The Big Little Lies star went to her regular tattoo artist, Dr. Woo (who has also worked with stars like Miley Cyrus and Sarah Hyland,) and in her appointment asked for a small snake to slither up her forearm. At this point, she doesn't quite have a sleeve but is freckled with small and meaningful tattoos down both arms. The snake is coiled and delicate, and it's nestled between a mermaid with a sword, a trio of three stars, and her brother's name — Wolf — in cursive.
Dr. Woo posted the picture onto his Instagram account, captioning it, "New lil 🐍 friend for my bud @zoeisabellakravitz #hideawayatsuitex."
Followers loved the new ink, where many were tagging friends and wondering if they should get snake tats of their own. Comments like "found your new tat" and "THE SNAKE I waaaaaaant" were being tossed around.
But there was one hilarious comment in particular that stood out, where a follower wrote, "slytherin confirmed." Could the meaning behind the tat be Kravitz announcing her Hogwarts house? One can only speculate.
If you're curious to see what her other ink looks like (and what it means,) check out the roundup below.