This Is What Voter Suppression Looks Like
As Georgia gears up for its twin Senate runoffs, the topic is top of mind.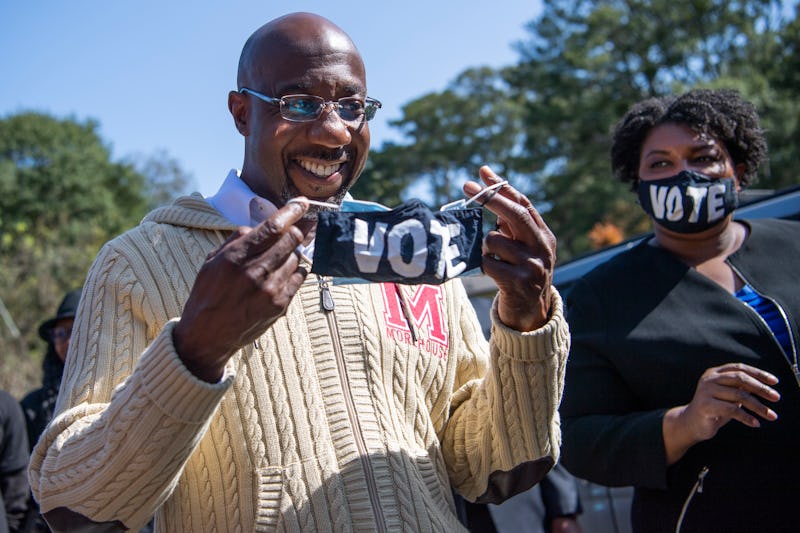 Tom Williams/CQ-Roll Call, Inc./Getty Images
On Jan. 5, two runoff Senate races in Georgia could decide which party, Republican or Democrat, claims majority control of the U.S. Senate. Earlier this month, the longtime red state flipped blue in the general election, supporting President-elect Joe Biden. (A recount this week confirmed the results.) As policy ideas resurface in the next few weeks, so too will conversations about voter suppression in the Peach State.
Throughout the 2020 election cycle, voter suppression was top of mind. There have been blatant examples, like setting ballot boxes on fire or tossing out legally cast ballots, which Sen. Lindsey Graham pressured Georgia's secretary of state to do. But there are also subtler ways to make voting difficult.
In a conversation with Bustle in September, Stacey Abrams outlined three tools to identify voter suppression: "Are they stopping you from registering and staying on the rolls? Are they stopping you from casting your ballot? Are they preventing it from being counted?" she said. Abrams, through her years as Georgia state's house minority leader, prioritized increasing voter registration and turnout, and in doing so, re-enfranchising thousands of Georgians. Here are seven examples of voter suppression from the past year.