7 Ways To Follow The Election Results As They Roll In
Maps, alerts, feeds, live blogs, and more.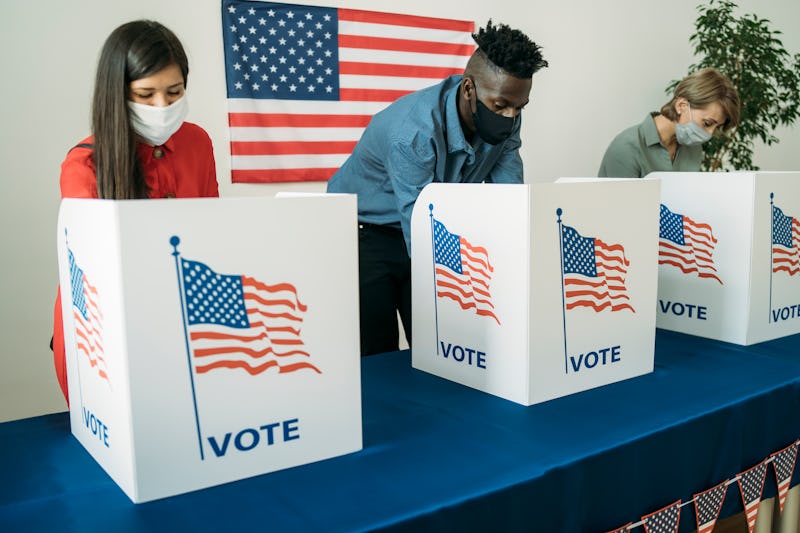 Vladimir Vladimirov/E+/Getty Images
Tuesday's the big day. The New York Times reported that more than 97.6 million ballots have already been cast in the 2020 election on Nov. 2, breaking the early turnout record that had been set in 2016. If you want to stay on top of what's happening on Election Day and beyond, there are myriad ways to follow the 2020 election results as they begin to roll in Tuesday night.
Along with the presidential election results, we'll see results from Senate, House, and governor races this year. As you may recall from the 2016 election, final tallies can come in after Election Day, and this year, because the pandemic led to an increase in mail-in votes, it may take days — or weeks — to count the votes and call a winner. But just because we may not know the winner of the 2020 presidential race on Nov. 3, you still may want to keep tabs on specific states and other races.
Polls in certain states close at 7 p.m. local time on Nov 3., and some swing states — Florida, Iowa, Ohio, and Texas — who count their early and mail votes before Election Day votes may finish on Tuesday.
How you follow the election results depends entirely on how you prefer to stay up-to-date on the news. Here are a few options to consider.