Is Wendy Davis The Democrats' Secret To Flipping Texas?
Seven years after an 11-hour filibuster for abortion rights, the Lone Star State's feminist hero talks food insecurity and the power of beer.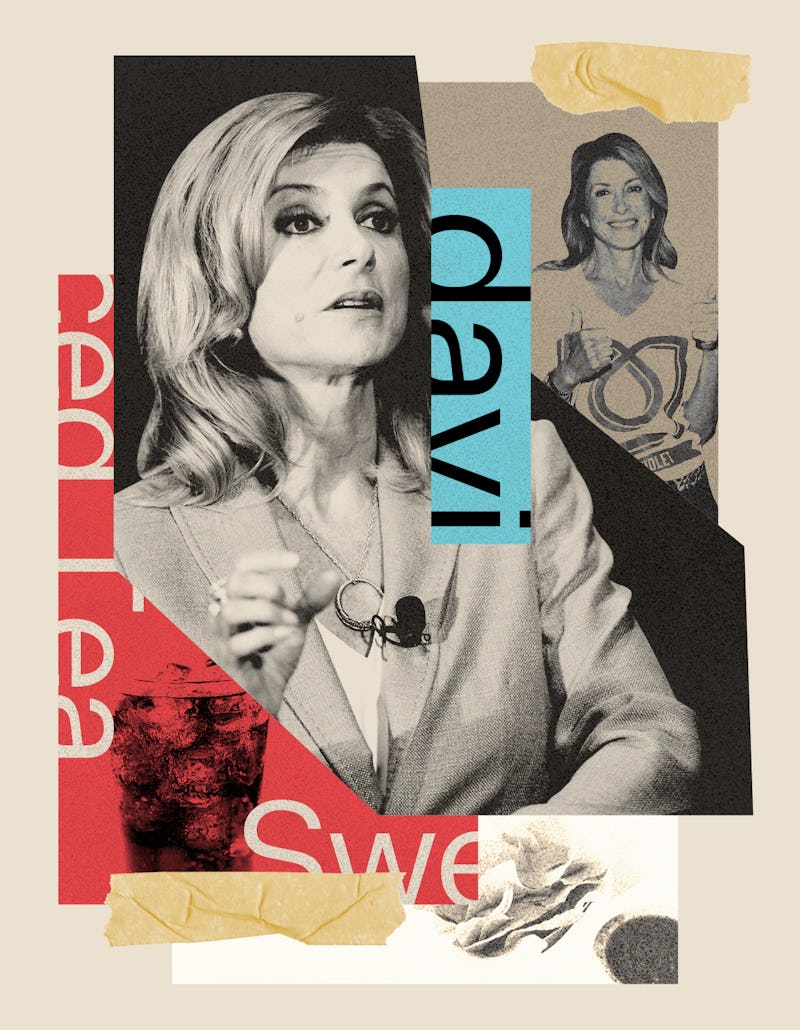 Owen Franken, Robert Daemmrich Photography Inc, Robin Marchant/Stringer, TheCrimsonMonkey/Getty
When Wendy Davis was 19 years old, she was a newly divorced single mother, living in a mobile home outside of Fort Worth, Texas, and balancing two jobs alongside early-morning paralegal classes. Like millions of Americans, she struggled with food insecurity, something both her own mother and grandparents had faced before her. "Thousands of people are in food bank lines who never imagined they'd be. We need to be fighting for [them]," she tells Bustle.
Her experience wasn't unique. In 2018, the U.S. Department of Agriculture estimated that 37.2 million Americans lived in food-insecure households, where they were unable to consistently meet their needs. The hunger-relief organization Feeding America projects that figure could rise to more than 50 million in 2020 due to the economic strains of COVID-19.
In November, Davis is running for Texas' 21st Congressional District, hoping to bring her firsthand experiences to Washington. She's been decorated as the Democrats' "Joan on Arc," having rallied an 11-hour filibuster to protect abortion rights as a state senator and later launching an unsuccessful bid for governor in 2014. (She lost to current Republican Gov. Greg Abbott.) Regardless, pundits have repeatedly asked: Could Wendy Davis turn deep-red Texas blue?
She'll try again this year. The Democratic party is counting on it.
In a July 22 poll from Quinnipiac University, former Vice President Joe Biden was leading President Trump in Texas by 1 point. The delegate-rich Republican stronghold is now a swing state — as is the 21st district, which hasn't been in Democratic hands since 1979. If Davis, 57, can turn out voters and flip the seat, it could have a statewide effect. And if the Lone Star State flips, the White House would almost certainly follow suit.
Davis talks to Bustle about why she's running for office, 99-cent pizzas, and throwing back beers with constituents.
This interview has been edited and condensed for clarity.