Stylists Swear By These Polished Basics That Look Expensive But Are Less Than $40 on Amazon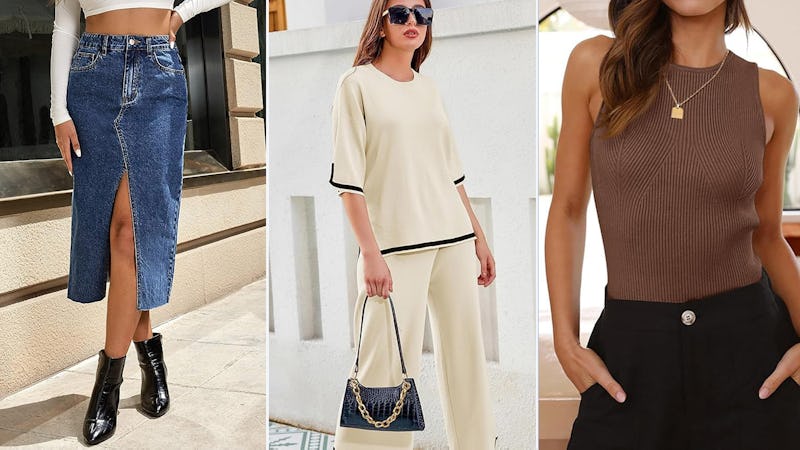 Amazon
We may receive a portion of sales if you purchase a product through a link in this article.
For a long time, I was what I call an "occasion shopper" who had 20 cocktail and Thanksgiving dresses and virtually nothing to wear every other day of the year. That's when I learned the value of polished basics you can wear constantly. These building blocks can be dressed up for the aforementioned occasions, but they're also easy to dress down for comfortable, everyday wear.
And who knows more about wardrobe essentials than the people who use and recommend them on a daily basis? For this article, Bustle got in touch with several styling professionals who were happy to share their tips and recommendations. These are the cheap, chic basics stylists swear by — and you can get them all for less than $40 on Amazon.