11 Chic & Stylish Pots For Your Beloved Plant Babies
Display your urban jungle with pride.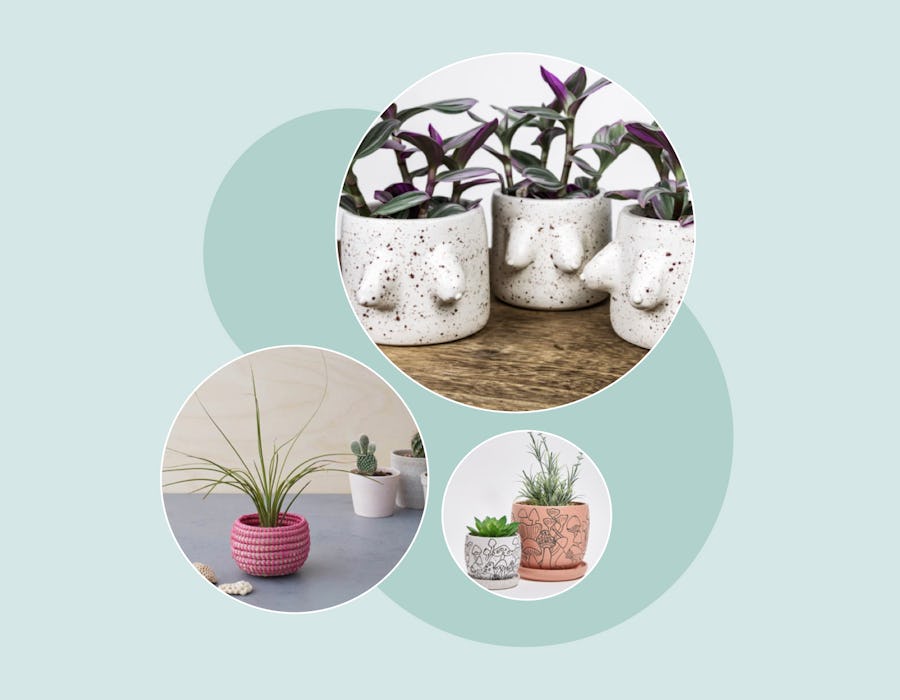 Leaf Envy / La Basketry / Urban Outfitters
If you've found yourself buying more plants than usual in the past year, you're not alone. Sales of some plants were up a whopping 3,000% as of October 2020, and I'm guessing I was responsible for at least half of that total number... I've been investing in all sorts this year, from swirly spider plants to mini succulents, and with every plant purchase comes the need for a new plant pot. And if you, like me, are constantly looking for a resting place for your new plant babies, these 11 plant pots will keep your urban jungle looking fresh and cool all at once.
Whether it's a vibrant, rainbow-coloured pot or something a little more classic and low key, there are plenty of places to choose from when it plant furniture. You can check out plant-specific shops, such as Prick, Patch, and Leaf Envy, which specialise in good quality, varied containers. Alternatively, there's plenty on offer at high street favourites like H&M Home, Urban Outfitters, and Anthropologie, no matter your price point or size requirements.
I've shopped around for the best of the best and narrowed it down to these 11, which I'm having to literally restrain myself from buying as we speak. Wish me luck.