These 11 Edge Control Hair Products Work Wonders On Natural AND Relaxed Hair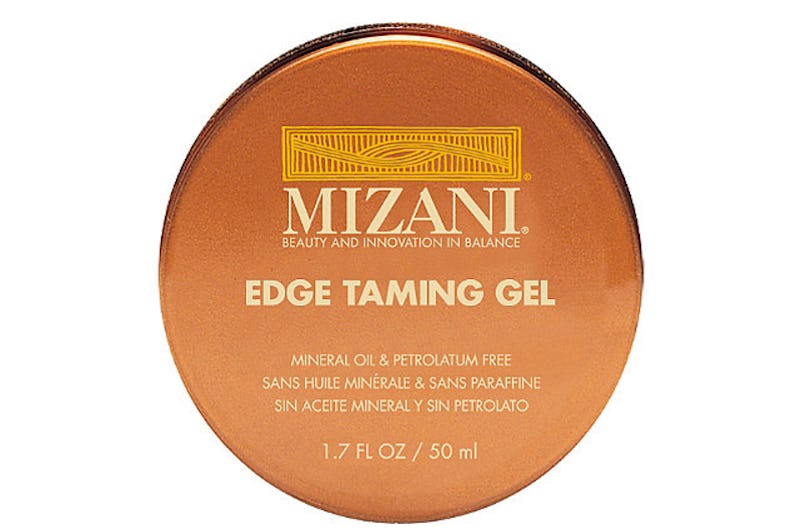 There's nothing worse than spending hours styling your hair to perfection, just to have creepy crawlies break away as soon as the sun hits. Coming in clutch are the best edge tamers for both natural and relaxed hair, ensuring every baby hair remains in formation all day long.
Imagine a neat bun, sleek high ponytail, or an edgy updo. A fierce style simply would not be possible without a control gel keeping every single hair put. Edge control is just one of those hair products that help women of color slay the day away. It's also an essential for naturalistas with kinky curls that revert at the slightest bit of humidity or moisture. For beauties rocking relaxed tresses, it's the lifesaver taming flyaways that refuse to behave. Seriously, there's just no getting around this miracle pomade. Some of the best formulas on the market even include ingredients that condition strands and promote healthy hair growth.
Finding a good control paste can take a ton of trial and error before getting your hands on that holy grail product that slicks your edges for the Gods. Narrowed down to the best of the best, these 11 highly-approved flyaway fighters are the gels worth slathering on your locks.