3 Style Experts Show Us Their Go-To Looks For A Glittering Holiday Season
And they all start with a statement shoe.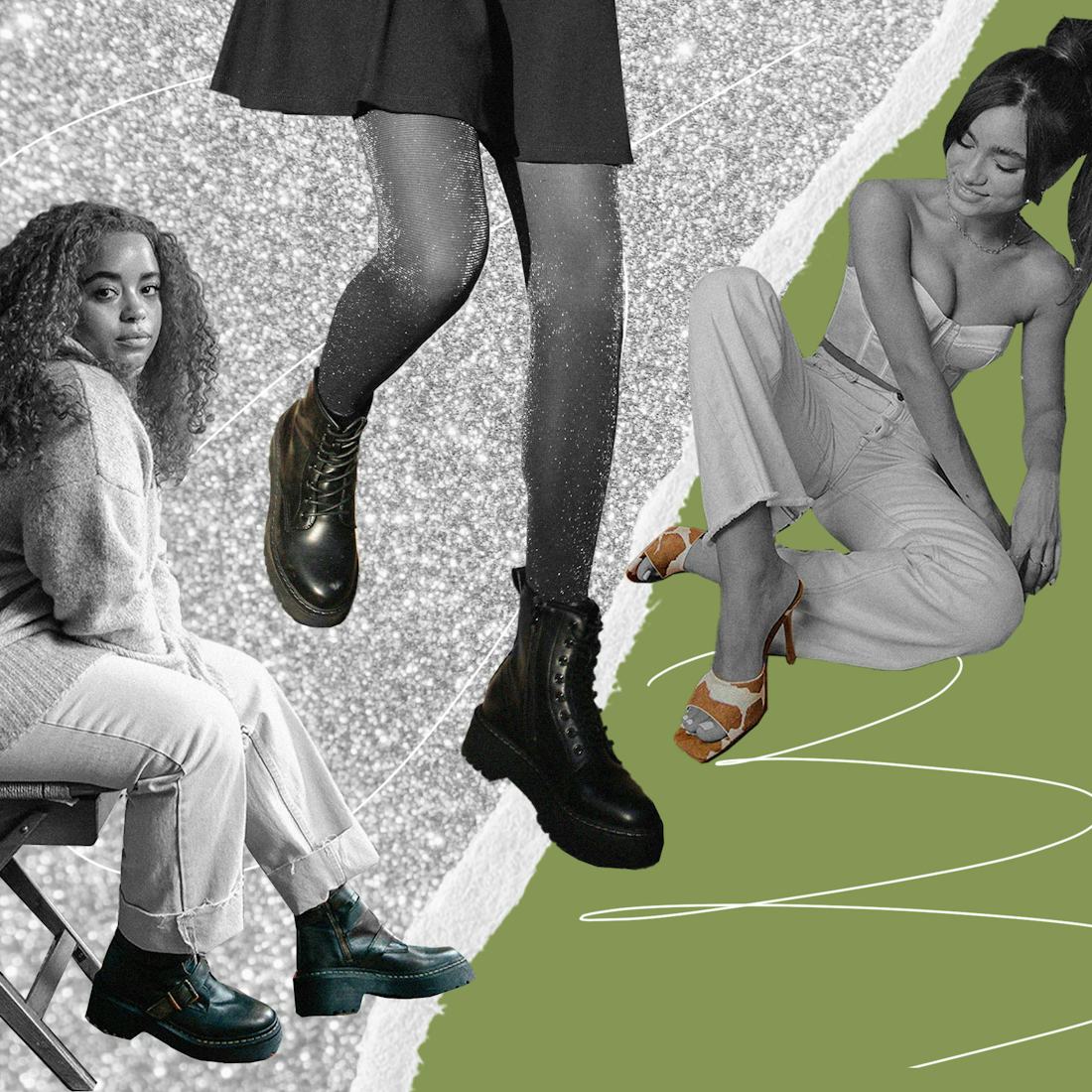 There's nothing quite like an out-of-the-blue check-in call from family or friends to remind you just how quickly the year has flown by. The typical banter — "So… what are your holiday plans?" — feels more open-ended than ever as we grapple with the desire to carry out our favorite holiday traditions and the necessity of social distancing. With seemingly everything in flux, the holidays offer a brief moment of familiarity, even when celebrated in new, safer ways.
This holiday season, we're teaming up with Steve Madden to show you how three stylish women are reimagining their favorite holiday traditions and channeling that end-of-year cheer at home, in style. From decorating the tree to video-chatting with family, these style experts prove that a look (and a stand-out shoe) can go a seriously long way.
Luisa
For Luisa Piou, a well-designed tree is the centerpiece of her home during the holidays. This year, she's making a ritual out of the decorating process by dressing up, bringing out her favorite ornaments, and unveiling her holiday gifts. "The holidays are the perfect time to put on your favorite outfit and feel like your best self," she says. "Most of us are home celebrating with our loved ones, which is a great opportunity to embrace looking glam while feeling comfortable."
Piou keeps her cow-print Steve Madden pumps the focal point of her look by pairing them with a neutral, all-white ensemble. "The shoes are a statement themselves," she says. "They add all the style and make this look unique and holiday-worthy."
Joellen
Joellen Lu is finding solace in simplicity this holiday season, and is celebrating in her backyard making s'mores with her dogs. To stay warm and add an edgy, vintage-inspired feel to her look, Lu pairs her Steve Madden boots with her favorite knit dress, glittery tights, and a thick headband. "I love the Betty Black boots because they're like a blank canvas — you can build any look around them," she explains. "I'm really looking forward to wearing them in early spring with a floral dress."
Veronica
For Veronica Bonilla, comfort is key. Her favorite holiday tradition — spending time with family — has gone virtual this year, but still offers a sense of familiarity and connection. "I like to be and feel comfortable no matter where I am or what the occasion might be," Bonilla says. When video-chatting with her family abroad, Bonilla pairs her Steve Madden Sarge boots with a laid-back monochromatic look. "Turtlenecks have always been a piece of clothing most of my family members wear for the holidays," she says. "I wanted to keep that spirit alive by doing the same."