4 Ways To Master the Epic Disco Chrome Beauty Trend
Written by Marissa Olivia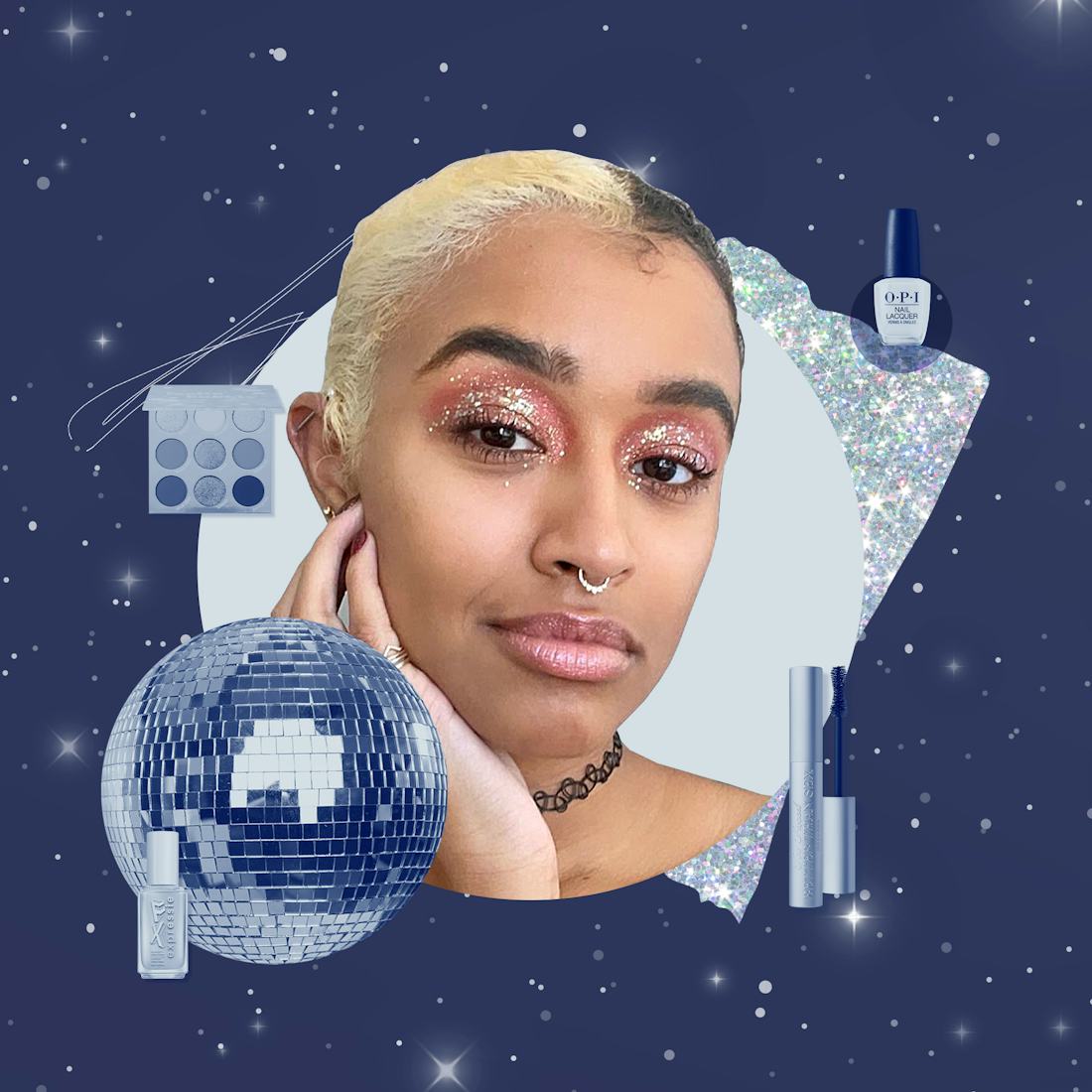 You heard it here first: The disco era is officially back in full swing, or at the very least as it pertains to makeup and nails. And why not make every day feel like a disco party by adding some chrome-like shimmer and shine to your look? On top of feeling celebratory, disco-inspired makeup is always glamorous — and you can dial it up or down as much or as little as you'd like. Here, check out a few of our favorite chrome looks (and learn how to copy them) featuring products from Ulta Beauty, which are sure to give you major disco fever. And just in time for the holiday season no less.
Disco Ball Eyes
For eyes as twinkly as a disco ball, look no further than metallic silver glitter. This shimmery, ultra-glam look swoops out into a soft, eye-opening wing, making you look extra starry-eyed.
Groovy Gold Tips
Liquid gold nail polish is basically the same thing as wearing a sequined jumpsuit. Nails are also a great place to start if you're not quite ready to go all in on disco chrome, but want to dip your tips in. For mirror-like shine, try using one of the new at-home Color Dip kits.
Peachy Power Eyes
This soft wash of holographic peach is equal parts mesmerizing and sweet. To keep everyone's eyes on the prize (your eyes, duh), keep the rest of your face low-key with clean, matte skin and hydrated, glossy lips.
Glazed Chrome Nails
Glazed donut nails but make them disco chrome. This equal parts iridescent and pearlescent shade starts with a creamy white color and is topped off with glimmer, so you get that wet, reflective look of a freshly-glazed donut.