40 Top Clothing Trends For Winter That Are Surprisingly Under $35
These on-trend pieces are destined to become your seasonal closet staples.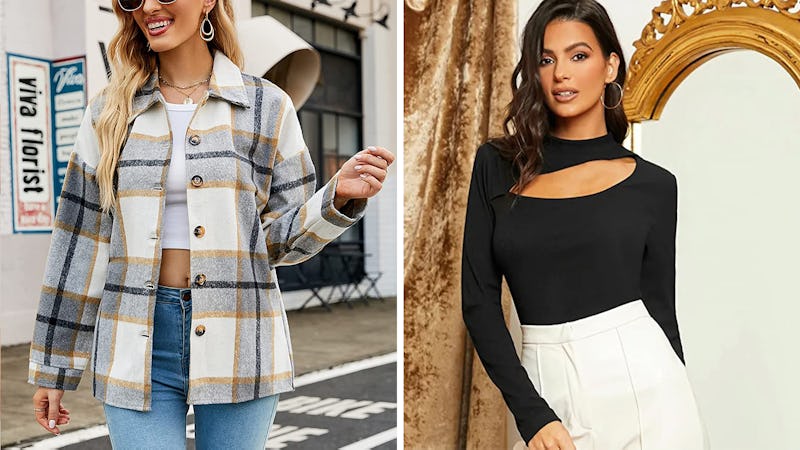 We may receive a portion of sales if you purchase a product through a link in this article.
If you've been browsing for winter wear, only to find dreamy pieces you fall in love with at a hefty price tag, crushed dreams ensue and you resign yourself to wearing the same old tired pieces from many seasons past. Well, go ahead and resurrect those dreams of winter wardrobe renewal because I've found tons of top clothing trends for winter that are surprisingly under $35, and therefore within satisfying reach.
There are so many clever and on-trend pieces at your fingertips that you may have previously dismissed as out of budget. On this list, you'll find practical loungewear like leggings that double as both yoga pants and dress pants, complete with suit pant details like a waistband with belt loops and faux fly. Take your pick between relaxed-fit sweatpants that resemble wide-leg trousers and soft fleece joggers for getting around town. And in the tops and outerwear department, there are many affordable options out there like trendy corduroy button-downs, flannel jackets, and a chic and stretchy crop tee with a mock neck that you could probably wear every day.
Rejoice this winter knowing you can revamp your closet without spending all your hard-earned dollars. Browse this list to find all the deals and go about your winter life looking like an effortlessly fashionable style pro.
This article was originally published on