78 Weird But Utterly Brilliant Things Most Added To Amazon Wish Lists
We only recommend products we love and that we think you will, too. We may receive a portion of sales from products purchased from this article, which was written by our Commerce team.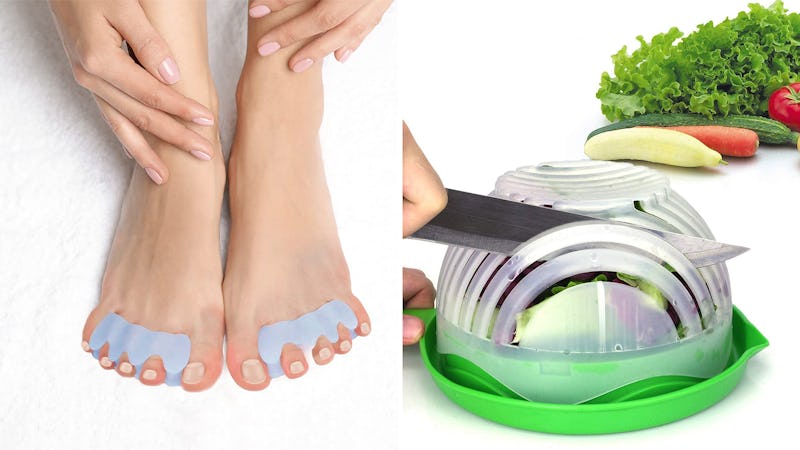 Amazon
I'm not really the type of person who regularly uses the phrase, "I'll have what she's having." That is, until it comes to the weird but genius things most added to Amazon wish lists. It's hard to make your own unique decisions when people are bookmarking such awesome products. In this situation, I'm all about jumping on the bandwagon, because if everyone's dying to get their hands on that toothpick-dispensing narwhal, it's probably for a solid reason.
What exactly constitutes "weird" here? I'll be the first to admit that it's a pretty relative term. To me, weird means that it's a little out of the ordinary and maybe a bit random, but to make it a worthy purchase, it's also surprisingly practical. Here, you'll find odd ingredients, innovative inventions, and that seemingly useless thing that you'll actually use every day of your life — and it's all within the category of bizarre products on Amazon that you need to know about.
So if you're looking for your average socks-and-mugs roundup, look elsewhere. But if you're in the market for something strange and intriguing, here's a ton of awesome products to put on your own Amazon wish list. Or, y'know, to just go ahead and buy already, because these things probably won't stay in stock for long.
This article was originally published on