8 Jewelry Pieces To Gift Your Most Stylish Friends This Holiday
We've curated Lightbox's most eye-catching pieces to gift every style personality on your list.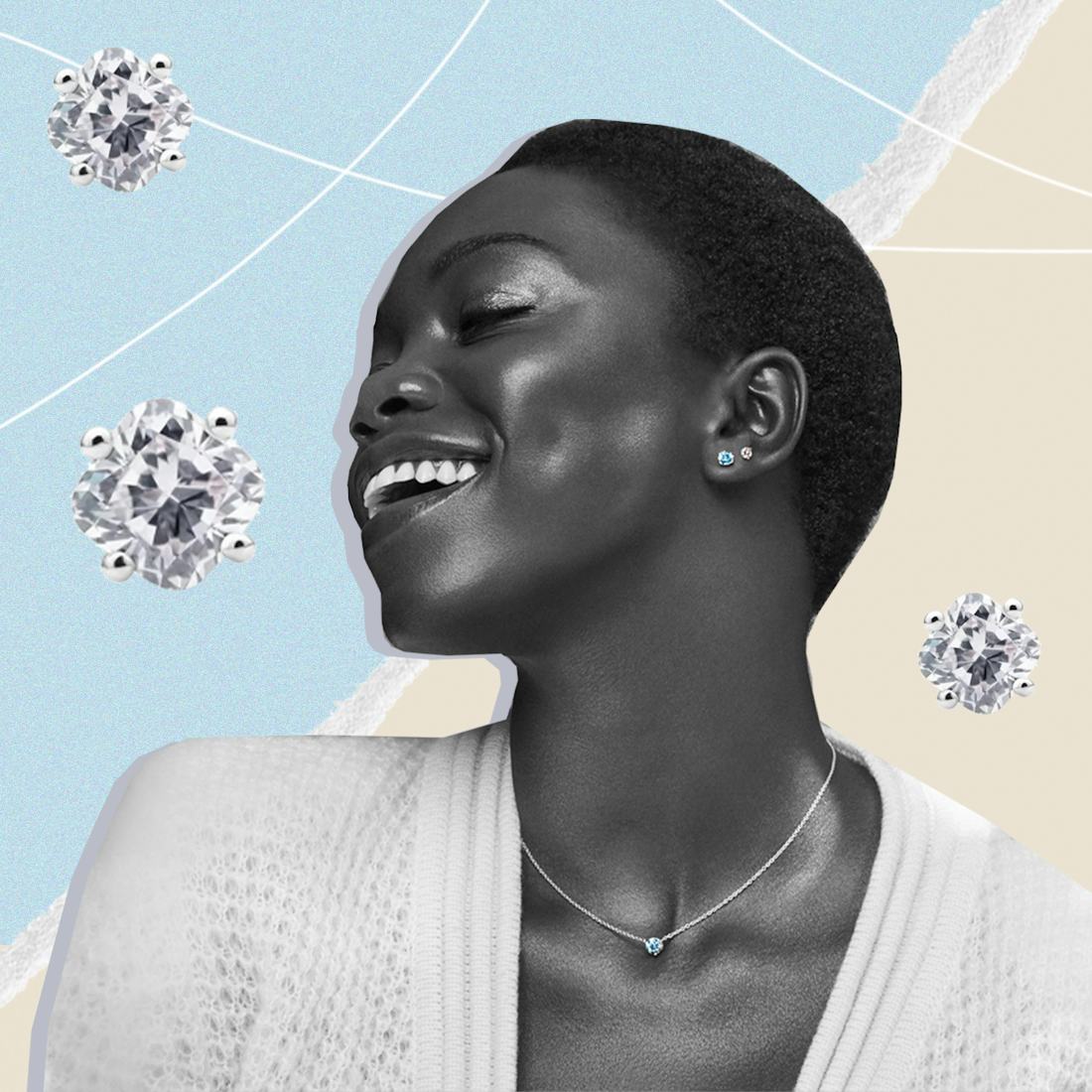 Science, much like a diamond, can be a beautiful thing in our everyday lives. Whether we're talking revolutionary skincare serums, multi-tasking home tech, or even self-watering indoor gardens, these genius ideas from innovative scientists have improved daily routines around the world. So it makes sense that one of the style industry's most exciting advancements would come from the scientific community, too — and make for one of the most unexpectedly brilliant holiday gifts.
Lightbox's lab-grown diamonds offer stones that are just as durable and sparkly as their natural counterpart. Though they look and act identical to natural diamonds (note: they have the same chemical makeup), it's actually because they're man-made that they can be priced more affordably. If you're feeling altruistic, looking to check off some names on your holiday list, or simply perusing for your own pleasure, we've curated some of Lightbox's most eye-catching pieces that will make the best holiday gifts for every style personality.
The Bold Trendsetter
This stylish person on your list always experiments with new silhouettes, and they're never afraid to set the next trend in motion. While Lightbox has tons of classic jewelry offerings, you can also find unique pieces that play with color and geometry in unexpected ways. The Solitaire Bracelet offers an updated take on the classic gold cuff, and the linear ring's angular frame sets it apart in a sea of statement rings. (Bonus points for choosing a pigmented stone.)
The Minimalist
This particular friend is the one who's basically perfected their capsule wardrobe, and we're here for it. That's why these understated lab-grown diamonds are the ultimate addition to their streamlined closet. The pieces are simple, while still offering enough sparkle to elevate a classic ensemble. Pair the studs with a favorite LBD for date night, or throw on the bracelet with a white button-up for your next work call.
The Elegant Enigma
This chic individual has the nonchalant draped sweater down to an art, and their chiffon blouses and tailored trousers always fit like a glove. (Somehow, they always smell good, too?) These Lightbox pieces will only enhance that put-together aesthetic. A simple solitaire pendant necklace is a staple in any jewelry collection, and it pairs well with the blue or pink lab-grown diamond. And while we're at it, why not try a mid-sized stud for a delicate addition to a jeans-and-blazer day?
The Sweetheart
This certain someone knows the smallest romantic detail can go a long way, so the more precious the design details, the better. We recognize their appreciation for the sweeter things by pairing their style personality with heart-fluttering extras. What's more fitting than a subtle gold hoop with eye-catching shine? And when it comes to a lab-grown diamond necklace, two stones are always better than one.