Amazon Reviewers Love These Cute Shoes Under $35 Because They're So Freaking Comfy
Sweet kicks, glowing reviews.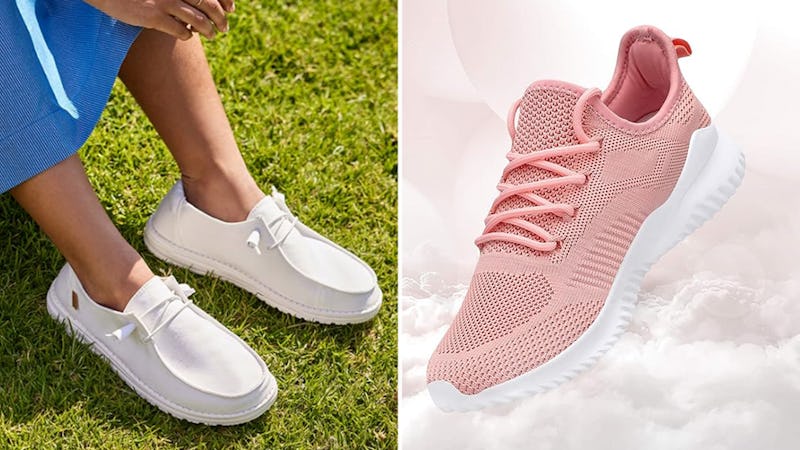 We may receive a portion of sales if you purchase a product through a link in this article.
Whether you're strolling through city streets or tackling a busy day at work, nothing ruins a mood more than uncomfortable shoes. Good footwear means supportive soles, grippy traction, and a cushy footbed — not to mention a stylish look. If you agree, you're in the right place. I've rounded up 35 shoes, all under $35, that you can trust are worth the buy because they've been vetted through fellow shoppers on Amazon. After all, who better to trust than reviewers who've already put these shoes to the test?
From stylish sneakers to cozy flats, get ready to step into new shoes that may just be the comfiest your closet has ever eseen. And since these picks are the perfect blend of affordability and style — your wallet will also remain comfortably padded.