This Fan-Favorite DTC Razor Brand Has Just Dropped At Target
Getting affordable razor and wax strip refills has just gotten easier.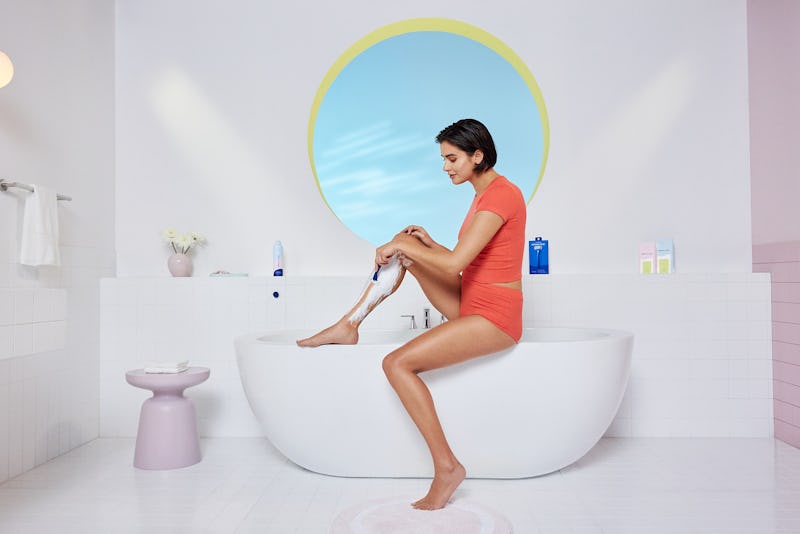 Athena Club
We may receive a portion of sales if you purchase a product through a link in this article.
I was shocked the last time I wandered into a drugstore and saw that the brand of razors I'd used since middle school cost $12 for a single refill. So, it's no surprise that there are many people like me, who have switched to online direct-to-consumer options. However, if you like to also be able to swing by a brick-and-mortar to pick up refills or razors, the fan-favorite brand Athena Club has just landed at Target with colorful razors, a rich shave foam, and wax strips.
FAST FACTS:
Started as a DTC online brand, but now also available at Target
Offers razors, waxing strips, body care, supplements, and period products
Design-forward products featuring fresh colors and ergonomic features
Cruelty-free and vegan
An impressive 93% of customers return to the brand
What Is Athena Club?
Athena Club creates personal-care products from affordable, well-made razor kits to supplements and period products. The brand offers online subscriptions for things like blade refills so you can get replacements are shipped straight to your door, but now, you can also shop for Athena Club starter sets and refills at more than 1,500 Target stores.
How Do Athena Club's Subscriptions Work?
Athena Club's website offers the most products and subscription options. For example, you can customize blade refill deliveries based on often you shave. The number of blade refills and the delivery intervals differ depending on your specific plan, but refills can cost as little as $2.25 each and are auto-shipped straight to your door. Skip, pause, change, or cancel your subscription at any time.
Which Athena Club Products Are On Target Shelves?
As of March 5, pick up the following Athena Club items at Target stores: Cloud Shave Cream, body and face waxing strips, razor starter kits with two cartridges, and blade refills. While the brand still offers DTC products and subscriptions online, its recent expansion to in-person retail aims to expand accessibility and better compete with the expensive razor giants. (It also makes things super convenient if you need a last-minute blade refresh.)
What Are Reviewers Saying?
Since launching in 2017, Athena Club has racked up some serious customer loyalty. "Athena razors are the best! I've never had such smooth silky soft legs!" one wrote. Another raved: "I receive my refills once a month and they are always perfectly on time exactly when I need them."
While this brand began with hair removal, it has since expanded to other personal care items, and the reviews are equally positive. "I was looking for a better multivitamin and loved that I found Athena. It has all the vitamins I was looking for and more," one reviewer wrote about the Athena Club Daily Multi. "These really work! my acne shrunk overnight!" another wrote about the Zit Delete Healing Dots, and the tampons "work great," according to another shopper.