The 12 Best Tennis Skirts On Amazon
Ace the preppy-chic look.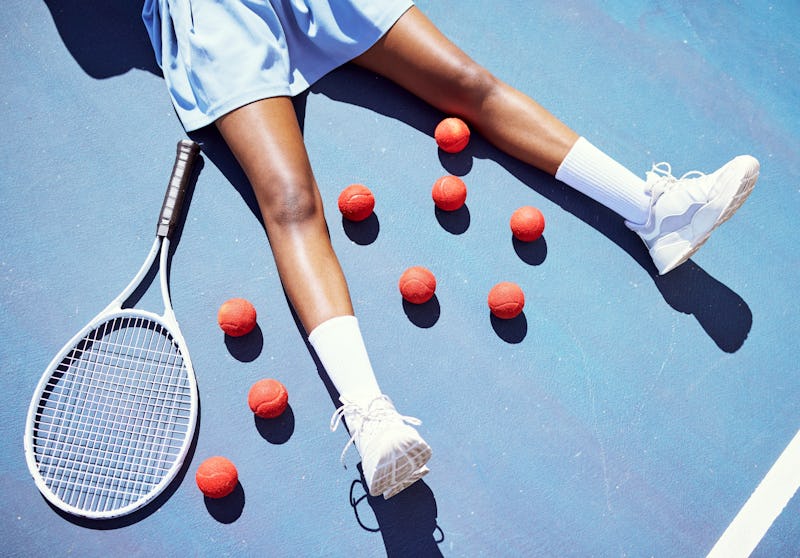 Shutterstock
We may receive a portion of sales if you purchase a product through a link in this article.
Whether you're bound for the court or a casual lunch, the best tennis skirts on Amazon are the ideal pairing of fashion and function — and thanks to super-fast Prime shipping, you won't have to wait more than a few days to sport them. Most tennis skirts boast workout-friendly, moisture-wicking materials and handy design features like built-in shorts, but those cute and comfy silhouettes — from flippy pleats to sleek A-line — mean they'll transition easily into your day-to-day wardrobe. (I'll admit, I've even paired mine with heels and a fancier top for a night out.)
What To Look For When Shopping For Tennis Skirts
Style
The sporty look has transcended the courts to take over everything from runways to your Netflix queue, so your aesthetic preferences aren't limited to functionality. Whether you're channeling your inner Serena Williams or Blair Waldorf, options abound. Choose from pleats for a preppy-chic look, or simple straight silhouettes; go clean and classic with pure white, or bold with brights that'll keep you visible on the court (or in the club). You can also opt for longer lengths for more coverage, or shorter ones if you like the micro look.
Functional Details
Next, consider the practical details. Almost all of the options on this list have built-in shorts for added coverage, so you can worry about winning match point instead of making sure your assets are properly covered. Even if you aren't practicing your back hand, tennis skorts are practical way to ensure ease of movement without fear of accidental flashing. Most of the tennis skirts ahead have pockets, too — some have pockets on either side of the skirt, or zippered ones at the back of the waistband, while others are conveniently located within the built-in shorts to hold tennis balls, cell phones, or keys.
Material
If you plan to wear your tennis skirt for its intended purpose, you'll want to opt for those made from stretchy, moisture-wicking fabrics (like polyester or nylon blends) to help keep sweat at at bay. That said, those lightweight materials are equally great for the summertime or warmer climates, since they'll help keep you cool and dry, whether you're working out or not.
Ready to ace the look? Keep reading for a list of the best tennis skirts on Amazon, backed by thousands of glowing reviews from shoppers wearing them on and off the courts.